How Council Works
The elected Council for Hornsby Shire is made up of 10 local residents: a popularly elected mayor and nine elected councillors.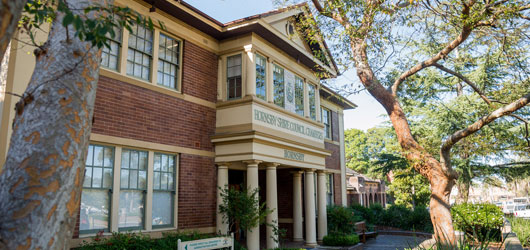 The role of councillors is to direct and control the affairs of Council, representing the interests of residents while providing leadership and guidance to the community. The majority of decisions are made at Council meetings, which are held each month. It is the mayor's role to preside at these meetings and act as the public face of Council. See the Councillors page for more information about the current Council.
The daily management of Hornsby Shire Council is the responsibility of the general manager. Council functions are divided into four divisions, each of which is controlled by a divisional manager who reports directly to the general manager. Those divisions are Infrastructure and Recreation, Environment and Human Services, Corporate Support, and Planning. See the Management page for more details.
The general manager and divisional managers are guided by the Delivery Program (previously known as Management Plan), which outlines Council's main objectives and instructions.
For further information, please contact Council's Administration Centre on (02) 9847 6666, or email hsc@hornsby.nsw.gov.au.