Need an extra bin?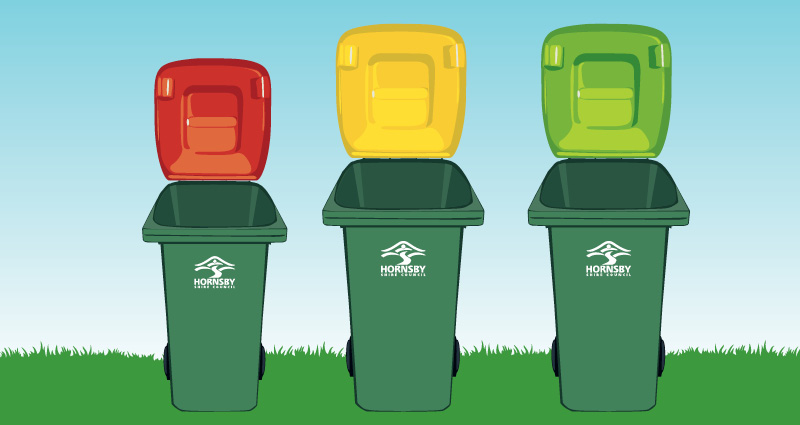 All you need to do is download the additional waste bin form and then email post it to the Waste Management Team.
The form must be signed by the owner of the property.
Email: waste@hornsby.nsw.gov.au
Post: PO Box 37, Hornsby, 1630
Council will only collect domestic waste and recycling bins it has provided. These have a coloured (red, yellow or bright green) lid and a Hornsby Shire Council logo on the front of the body of the bin.
There is an additional charge for each extra bin, which will be placed on your rates notice. Fees for 2020/2021 are:
Additional red lid garbage bin (140L) - $203.00 per financial year.
Additional yellow lid recycling bin (240L) - $61.00 per financial year.
Additional green lid green waste bin (240L) - $65.00 per financial year.
Did you know?
50% of the waste in your red bin is food waste? To reduce the need for an additional red lid garbage bin which will save you money, you may like to consider purchasing a compost bin or worm farm.
For more information, please contact Council's Waste Hotline on 13 70 30 or email waste@hornsby.nsw.gov.au
Additional waste and recycling can also be taken to a Waste Management Centre. To find the location and charges of your nearest centre visit the SUEZ website or phone 13 13 35.

Waste Matters
Waste and Recycling Videos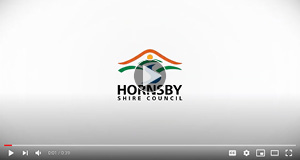 Get some tips and advice on what you can do to recycle right.