Your Weekly Collection
Hornsby Shire Council is responsible for the weekly collection of red lid garbage bins and alternating, fortnightly collection of recycling (yellow lid) and garden (green lid) bins. Bin collection will be carried out as usual on public holidays.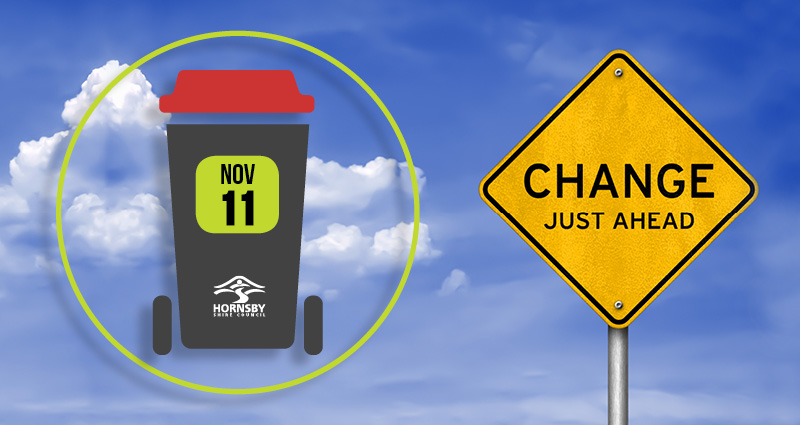 Bin collection day is changing for some residents
We have recently reviewed our waste collection services to streamline our bin collection number across certain suburbs within the Hornsby Shire. These changes will improve the consistency and reliability of our service to you.