Workshops, Tours and Events
Hornsby Shire Council runs sustainability workshops throughout the year to to help you learn smarter and more environmentally friendly ways to dispose of your waste and save money.
Plastic Free July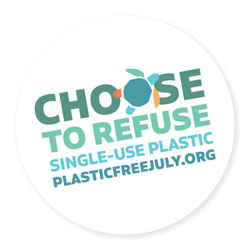 Plastic Free July is a global movement started in Australia, that helps millions of people be part of the solution to plastic pollution.
Waste Matters Strategy
Council has adopted the Waste Matters Strategy, to guide the future direction of how we manage our Shire's waste and increase our current landfill diversion rate.