Reusable Nappy and Sanitary Products Rebate – Trial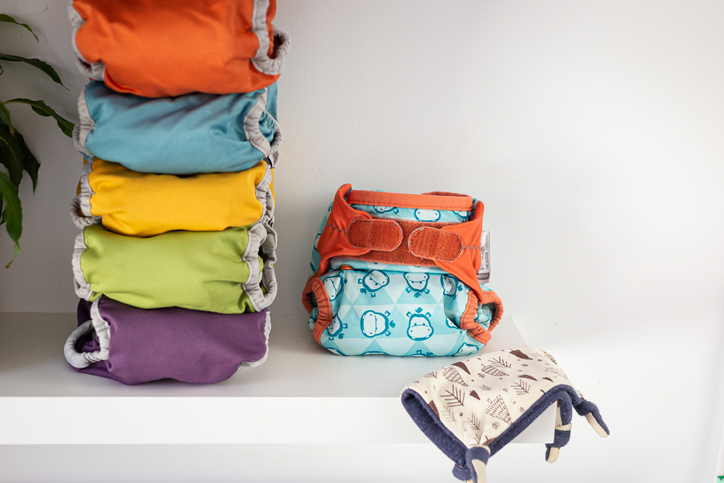 The rebate program has now closed as the available budget for 2021/22 has been fully expended.
Thank you to everyone who has taken advantage of this new initiative. Due to the overwhelming number of applications we have received for the trial, new applications are currently not being taken. For those who have recently made claims, Council is continuing to review and process these and will be in touch with the outcome of your claim as soon as possible.
Did you know that disposable nappies thrown away today will still exist in 500 years? Reusable/cloth nappies use 57% less water and 71% less energy than disposables. It's estimated an average of 150kg of sanitary items are sent to landfill during the lifetime of one person who uses such products.
Reusable nappies and sanitary products are better for the environment and help to reduce waste. To encourage their use, Hornsby Shire Council is offering rebates on these environmentally friendly options. These rebates are being offered as an incentive to help reduce the upfront costs of reusable options and encourage the shift away from single-use products.
Terms and Conditions (PDF)
Reusable Nappy Videos
Interested in using reusable nappies and don't know where to start? Watch nappy expert Alice Henchion answer some of your most asked questions about purchasing, using and maintaining reusable nappies.
Hornsby Shire Council acknowledges the WSROC Waste Region and participating Council's for their permission to use the video resources on this page.
Hornsby Shire Council is delivering the Trial Reusable Nappy & Sanitary Product Rebate project during the 2021-22 financial year. The trial has an allocated budget and once that money is expended the trial will be complete.
For more information please contact the Waste Hotline on 13 70 30 or wasterebate@hornsby.nsw.gov.au.
Plastic Free July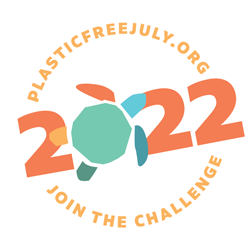 Waste and Recycling Services Guide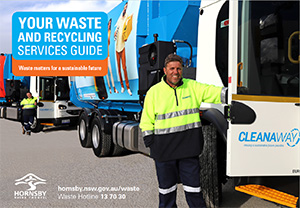 Download a copy of the Waste and Recycling services Council provides.
Waste and Recycling Services Guide – English (PDF 9.7MB)
Waste and Recycling Services Guide – Arabic (PDF 11.3MB)
Waste and Recycling Services Guide – Farsi (PDF 11.3MB)
Waste and Recycling Services Guide – Korean (PDF 11.2MB)
Waste and Recycling Services Guide – Simplified Chinese (PDF 11.5MB)
Waste Matters