Boomerang Bags
Reducing plastic bags in Hornsby Shire
What are 'Boomerang Bags'?
Boomerang Bags is a world-wide community based movement that started in Australia to reduce the number of plastic bags in circulation.
Why are people sewing reusable bags?
The group aims to assist businesses and shoppers to cut down on the use of plastic bags. The bags are given away to be used and re-used.
Who does the sewing?
Volunteers sew the Boomerang Bags with fabric that has been donated. The Hornsby Shire has groups in Beecroft, Pennant Hills, Berowra and Hornsby.
Can I contribute even though I can't sew?
There are many tasks that don't require using a sewing machine, such as cutting and ironing. You can learn new skills, while making friends and helping to save the environment.
For more information on locations and how you can get involved
Beecroft
Contact: Emma
Email: emma.heyde@gmail.com
Phone: 0403 589 722
FB: @BagFreeBeecroft
Meetings: email for details
Berowra
Contact: Kate
Email: bagfreeberowra@gmail.com
Phone: 0422 929 818
FB: @boomerangbagsberowra @bagfreeberowra
Meetings: email for details
Pennant Hills
Contact: Katie
Email: bagfreepennanthills@gmail.com
FB: @bagfreepennanthills
Meetings: email for details
Hornsby
Contact: Hadijah
Email: hmunting@bigpond.net.au
Meetings: email for details
Waste Matters
Waste and Recycling Videos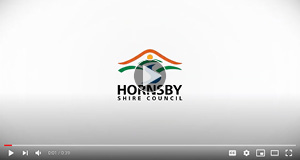 Get some tips and advice on what you can do to recycle right.