Bulky Waste Collection
Your scheduled bulky waste collection is for large unwanted household items. Bulky Waste items go straight to landfill so should be a last resort disposal option. Small household items should be placed straight into your red lid garbage bin.
Find the date of your next collection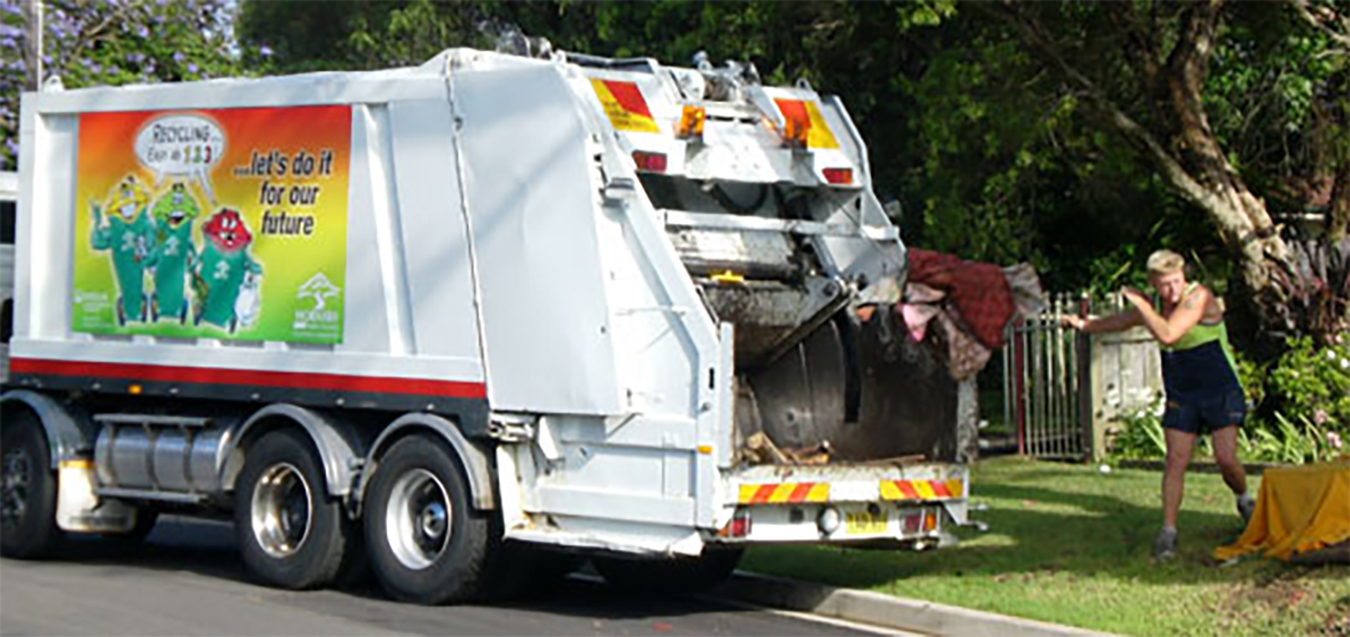 Important information about bulky waste collection
Place items on the nature strip at the front of your property one day only before your scheduled collection.
The maximum volume per collection is three cubic metres. If you exceed this amount you will be asked to remove it.
Place metal items in a separate pile for recycling.
Make sure items can be easily lifted by two people.
Small items can go in your red lid garbage bin.
Cardboard can be put into your yellow lid recycling bin or taken to a waste management centre or Community Recycling Centre.
Residents of medium density units must place their materials in the designated collection area.
Council has the right to refuse collection of any items.
Remember: Placing your bulky waste out front more than one day before your collection date is considered illegal dumping.
Accepted items
The following items CAN be put out for collection:
Broken and discarded furniture
Toys and bicycles
Appliances and fittings, including white goods (please remove the doors from refrigerators, freezers, stoves, washing machines, dryers and cupboards)
Larger household items
Rolled carpet and underlay (up to 12 square metres)
Roof guttering (up to 2 metres long)
Small metal items
Unacceptable items
The following items WILL NOT be collected:

Garden waste including branches, shrubs, tree stumps and trunks
General garbage and food waste
Industrial, business, farm or trade waste
Building, demolition or renovation materials
Motor vehicle bodies, engines, tyres, batteries and parts
Gas bottles and fire extinguishers
Concrete, bricks, rocks and dirt
Any liquids (including paints, chemicals, oils etc.)
Sheets of glass (with or without frames)
Anything larger than 2 metres in length
Pallets
Click HERE for more information on how to dispose of items that will not be collected
Please remember to place your bulky waste items out:
On the kerbside in front of your property
One day only before your scheduled collection
Away from the footpath
And please make sure:
Metals are in a separate pile for recycling
Small items are placed in your red lid garbage bin instead
Items must be able to be easily and safely lifted by two people
Items are less than 2m in length
No more than three cubic metres per residence is left for collection