Recycle Right – Recycling Caddy
Information for residents in apartment buildings
Recycling is important to our community and avoiding contamination of non-recyclables within the yellow top recycling bin is crucial to keep our recycling system strong. Research shows that how residents separate their recyclables within their apartment is a key factor in reducing the current 14% contamination rates. This contamination is made up of plastic bags, soft plastics, non-recyclable items, nappies and much more.
During July and August, we are providing all residents living in apartments with a new Recycling Caddy to help you separate your recyclables and avoid contamination. Putting your recycling into a plastic bag which then goes in the yellow bin causes contamination which is likely to end up in landfill.
To use your caddy, follow these three simple steps:
Find a suitable place to locate your caddy that's convenient and easy to access.
Make sure you know what 'is' and 'isn't' recyclable (don't put your recyclables in a plastic bag). Visit the A to Z waste and recycling guide.
Take your recycling to your bin cupboard or room.

Translations available:
Waste Matters
Waste and Recycling Videos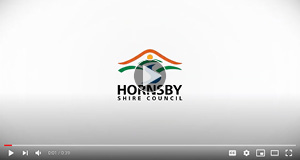 Get some tips and advice on what you can do to recycle right.