Hornsby Thematic History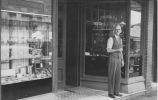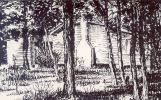 The Thematic History Project was launched on 27 October 2020. It has been prepared by GML Heritage and is an update of Hornsby's previous thematic history completed in 1993. It has been prepared to align with NSW Historical Themes, fill the gaps from the previous thematic history prepared over 25 years ago.
The draft Hornsby Thematic History was exhibited over June 2021. Council are currently evaluating the feedback received.
The Thematic History is the first project to be completed under Year 1 of the Comprehensive Heritage Study four-year programme and is intended to inform subsequent tasks and ensure the historic themes distinctive to Hornsby are better reflected and represented in Council's heritage schedule and management policies.
View the Draft Thematic Heritage Study
Frequently Asked Questions
A thematic history provides a broad historical context for understanding the patterns and forces that shaped an area over time. It identifies locally distinctive themes to structure the history. A theme can unite a variety of actions, events, functions, people and dates, it helps to prevent any concentration on a particular type of item, period or event of history.
The thematic history is not intended to be a detailed account of all aspects of the history of an area, nor to replace histories designed to serve other purposes.
The development of the thematic history will align with the 36 New South Wales Historical Themes as defined by Heritage NSW. However as noted by Heritage NSW 'Not all themes are relevant throughout the state…[and] local themes will not necessarily fit neatly into the state thematic framework.'
The project objectives are:
To prepare a new thematic history to reflect the course and pattern of Aboriginal occupation, land use and the development of Hornsby Shire as it exists today.
To specifically include Aboriginal occupation, history and heritage, landscape heritage, the impact of post war and modern (post- 1960) development and all other relevant aspects of environmental heritage.
To examine, identify and characterise what is unique about Hornsby Shire in a thematic context.
To create specific local themes relevant to contemporary communities, that have regard to the 36 NSW State Themes.
To explain the major factors that have influenced the history and heritage of Hornsby Shire and shaped its distinctive character in an engaging, contemporary and usable format.
To provide a thematic history that can ensure the historical development and unique character of Hornsby can be reflected in Council's subsequent studies to be completed under the Comprehensive Heritage Study program timeline and Action Plan 2019.
The Thematic History does not identify specific areas, places, periods, structures or sites for the inclusion in Council's heritage schedule. The project is intended to set up the framework for the subsequent heritage studies.
The draft Hornsby Thematic History was prepared by GML Heritage with a project team comprised of the Chief Executive Officer and Partner and two professional historians/heritage consultants with over 20 years' experience in Aboriginal and historical cultural heritage fields.
Following the public exhibition, a report on the submissions received will be presented to Council with a recommendation for endorsement or amendment taking into consideration the feedback received.
Once adopted by Council, the Hornsby Thematic History would be used to inform the subsequent projects under the Comprehensive Heritage Study identified in the Hornsby Heritage Action Plan in order to meet its commitment to the conservation and promotion of natural and cultural heritage through updating Council's heritage management policies.
More information
If you have any questions please phone Council on 9847 6666 during office hours (Monday to Friday, 8.30am-5pm).