Remagine Art Prize 2023

Theme – 'Wasteland or Wonderland'
Remagine Art Prize has a focus on waste, sustainability and the environment. Each year it has a timely and thought-provoking theme.
Held in partnership with the Hornsby Art Society since 2009, Remagine Art Prize is dedicated to bringing awareness of environmental challenges such as waste and consumption.
Each day we all make decisions about how much waste we create. Will our future be a 'wasteland' or can we start to reimagine a better future, one where we protect the world's finite natural resources. The extraction of resources, production, transport, consumption and disposal of new products directly impacts on our environment. Waste and over-consumption impacts all eco systems and biodiversity including native wildlife, aquatic species and birdlife.
Artists are asked to submit works that relate to an element of this year's theme 'Wasteland or Wonderland'.
Open to digital stills, sculpture, mixed media, painting, photography, print making, ceramics and drawing. There is $11,000 in total prize money.
The Remagine Art Prize exhibition will be held from 18 May until 4 June 2023, at Wallarobba Arts and Cultural Centre, 25 Edgeworth David Avenue, Hornsby.
Prizes
| | |
| --- | --- |
| First Prize | $5,000 |
| Second Prize | $3,000 |
| Recycled/Reused Materials Award | $1,000 |
| Local Artist Award | $1,000 |
| Youth Award (16-21 years) | $750 |
| People's Choice Award | $250 |
Key Dates
| | |
| --- | --- |
| Call for Entries | Open Monday, 9 January 2023 |
| Entries Close | Wednesday, 26 April 2023 |
| Awards Ceremony | Friday, 19 May 2023 |
| Exhibition Dates | Thursday, 18 May – Sunday, 4 June 2023 |
Judges
Artist

Leila Jeffreys
Leila is an Australian contemporary artist represented by Olsen Gallery, Sydney. Best known for visceral and mysterious images of birds that explore and subvert the traditions of portraiture, increasingly, Jeffreys' work as an artist is inextricable from her concerns as an environmentalist. Working in the tradition of artist-activists, the artist collaborates with conservationists, ornithologists and sanctuaries around the world to find her subjects before forging an intimate relationship with the birds that she photographs.
Photo Credit: Nigel Lough/News Ltd.
Curator
Nick Vickers
Director, Mosman Art Gallery
John Cheeseman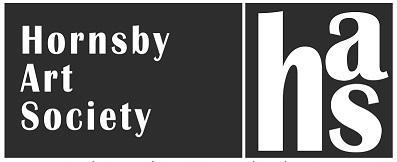 Held annually since 2009, in partnership with Hornsby Art Society.
Enquiries
Email: remagine@hornsby.nsw.gov.au
Phone: 9847 4817