Festival of the Arts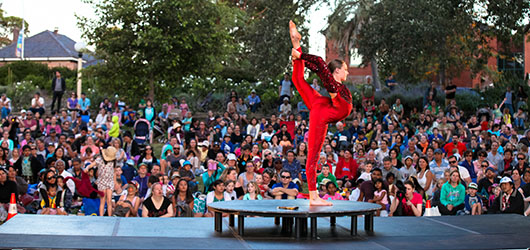 The Hornsby Shire Festival of the Arts is an annual celebration of the local visual, performing and literary arts in the Hornsby Shire. The Festival will take place between Saturday 19 October and Saturday 30 November 2019.
Council are inviting groups, individuals or businesses to deliver events to form part of the Festival which creatively invigorates Hornsby Shire. These projects may be in the form of temporary installations, community events, pop ups, exhibitions, performances, workshops or markets, for example. Event organisers must have the ability to deliver the proposed initiative from a financial, staffing and project management perspective.
Council's contribution to this annual program is via support with marketing, promotion and venue hire support (where the event is held in a Council facility) throughout the Festival period.
Submissions for FOTA 2019 are now closed.
For more information visit fota.com.au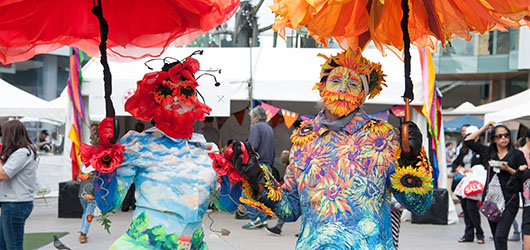 Celebrating 10 Years
In 2019, the Hornsby Shire Festival of the Arts is celebrating its 10th anniversary with a garden party at Wallarobba Arts and Cultural Centre. The purpose of the garden party is to showcase the incredible creative talent and artistic community spirit of the area and Council needs your assistance to achieve this.
The Festival Garden Party will take place on Sunday 20 October 2019, 1pm-5pm at Wallarobba Arts and Cultural Centre, 25 Edgeworth David Ave, Hornsby.