Youth Photography Project
Alone, together: Youth Photography Project is an art project that will explore the impact of the COVID-19 pandemic on young living in Hornsby Shire, through the medium of photography. The project involves the completion of a smartphone photography course, art exhibition development workshop and exhibition.
In recognition of the isolation and anxiety caused by the pandemic and prolonged lockdowns, the Alone, Together Project looks to bring young people together to connect with each other, support service providers and the wider local community. It seeks to promote wellbeing through creativity, and solidarity through shared experience.
The final photographic artworks will be printed and mounted for display in an exhibition at Wallarobba Arts and Cultural Centre, as part of the 2021 Head On Photo Festival. Those artworks will also be available in an online exhibition. Participants will get to keep their mounted artworks and receive a certificate of participation at the completion of the project.
If you are a young person, between the age of 12-18 years, live in Hornsby Shire and have your own smartphone, you are eligible to participate.
Free smartphone photography course – learn about your smartphone camera, compose better photos, maximise your editing skills
Two of your best photos exploring the impact of the pandemic will be submitted into the exhibition. These will be printed up to A4 size and mounted. At the completion of the exhibition, you keep these.
Opportunity to participate in an art exhibition (where COVID restrictions permit)
Certificate of participation at the project's completion
Alfonso Calero – Smartphone Photography Tutor
Alfonso Calero is an award-winning photographer with over 30 years' experience. Born and raised in the Philippines, Alfonso moved to Australia when he was 15. Alfonso's interest in photography started when he was young. Long before the internet was around, his parents' subscription to the National Geographic Magazine provided a window to the world and photography. Alfonso purchased his first camera when he was 19 and travelled Europe. When not locked down, Alfonso, leads photography tours at home, and overseas, specialising in travel photography, street portraits, rural landscapes and urban nightscapes.
Joanna Joyce – Facilitator
Joanna Joyce is Hornsby Shire Council's Arts/Cultural Development Officer. Joanna has developed and delivered community art projects, exhibitions and education programs for 25 years, in Australia, Ireland and England.
The Alone, Together Project is open to young people between the ages of twelve to eighteen years old who are currently residing within the local government area of Hornsby Shire.
Registration for participants under the age of eighteen, must be completed by their parents or guardians.
Every participant must pre-register. Where there are multiple participants per family, each child must be registered separately. This means creating a new registration, from the start.
Where a child requires assistance, a parent/carer may participate.
Participants must supply and use their own smartphone to participate in the project.
The course will be delivered using the program Zoom. Participants are advised to download the free app onto their computer or iPad. Following registration, participants will receive an email with a link to their group workshops. This link is not to be shared, it is intended for the registered participant only. For security purposes, participants are advised to set-up Zoom with an email address rather than a Facebook account.
The primary objectives of the Alone, Together Project are to:

Provide photographic skills,
Create a photographic artwork/s
Generate a group exhibition that will be available online, displayed physically at Wallarobba Arts and Cultural Centre, held as part of the 2021 Head On Photo Festival. The digital artworks will be permanently kept in Council's records.

Participants of the Alone, Together Project are to interpret the theme "What does the Covid 19 pandemic mean to me?", through the medium of photography. The method used for this project will be PhotoVoice. It is an innovative photographic method that is used in community arts and health to help participants document their experiences, needs, observations and perceptions.
All sessions of the Alone, Together Project will be supervised by a representative of Hornsby Shire Council's Community Development Team. Where possible, a social worker/community worker from a local youth support service will also be present.
Participants will receive a smartphone photography course, instruction on developing and delivering an exhibition, a mounted copy of their artwork, information about local youth support services and a certificate of completion of the project. No item will be exchanged for its monetary value.
Where a participant applies for and commences the project and then cannot complete the project, they will inform the organisers as soon as possible, to arrange rescheduling or cancellation. Where a participant does not complete the course, no benefits will be provided.
Copyright in all images produced by the participant, belongs to the participant. The participant will provide Hornsby Shire Council with a Limited Copyright Licence to use the work/s selected for the Alone, Together Project for purposes including, reproduction, display and promotion in perpetuity as part of the Hornsby Recollects Collection. Hornsby Shire Council will acknowledge the Copyright holder.
Where a participant uses an identifiable image of a person, a photo release form must be completed and submitted to Council.
Your smartphone camera
A laptop or ipad
Good internet connection (data charges may apply)
Zoom App (downloaded to the iPad or laptop) – needs to be different to the phone, so that you can use your phone and participate in the class
Fully charged battery on devices
Loads of space to take many photos
Snapseed App – Free editing app – download and test it before the class
A room with good natural light
A table to photograph your set up
White table cloth or neutral coloured table top (i.e. wood)
White or dark paper - non-reflective (background)
Sticky tape
Tinfoil wrapped around a dinner plate, or silver card board (reflector)
Flowers and vase or drinking glass. Small to medium size
Fruit or vegetable
Crockery and cutlery
---
Watch the two following short clips by Alfonso Calero, prior to the first class. They take about 2 mins and tell you how to set up:
Choose one of the groups below that meets your age group and availability.
Click on the appropriate group to register to participate. Please note that the course content has been developed into three, 2-hour sessions, which means that you cannot transfer between groups.
Think about the question: What the COVID-19 pandemic means to you?
---
Before you register, read these instructions on how to book.
Group 1: 12-16 years
Tuesday 14 September, 3pm-5pm
Thursday 16 September, 3pm-5pm
Saturday 18 September, 3pm-5pm
Group 2: 12-14 years (BOOKED OUT)
Monday 20 September, 11am-1pm
Wednesday 22 September, 11am-1pm
Friday 24 September, 11am-1pm
Group 3: 16-18 years
Monday 20 September, 2pm-4pm
Wednesday 22 September, 2pm-4pm
Friday 24 September, 2pm-4pm
Group 4: 12-16 years (BOOKED OUT)
Tuesday 21 September, 2pm-4pm
Thursday 23 September, 2pm-4pm
Saturday 25 September, 2pm-4pm
Group 5: 15-18 years
Monday 27 September, 3pm-5pm
Wednesday 29 September, 3pm-5pm
Friday 01 October, 3pm-5pm
Head On Photo Festival
The internationally acclaimed, Head On Photo Festival is an annual photography festival run across Sydney. It started with a photography portrait prize and exhibition in 2004 and is in its seventeenth year, organised by the Head On Foundation.
The Head On Foundation is dedicated to promoting the work of photographers at all stages of career, encouraging excellence and innovation, making photography accessible to all and raising awareness of important issues through photography.
Hornsby Shire Council, through Wallarobba Arts and Cultural Centre, has participated in the Head On Photo Festival since 2013, hosting a range of individual and group exhibitions. These exhibitions have been generated as community development projects, aimed at upskilling local artists or bringing photographers into Hornsby Shire to reflect what they find.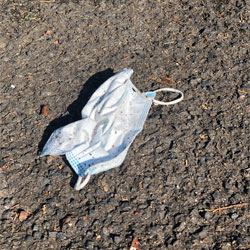 The Exhibitions
Alone, together: The young persons' take on life in lockdown
21 – 28 November 2021
Wallarobba Arts and Cultural Centre, 25 Edgeworth David Ave, Hornsby
Presented as part of the 2021 Head On Photo Festival, Alone, together: The young persons' take on life in lockdown, is an exhibition of photographs that documents the meaning and experience of the COVID-19 pandemic and life in lock down of young people between the ages of 12 and 18 in Hornsby Shire.
Image: Protecting who. Courtesy of Joanna Joyce