Art Exhibitions
Hornsby Library has a program of free art exhibitions. Please phone 9847 6813 before attending to make sure the exhibition space is open.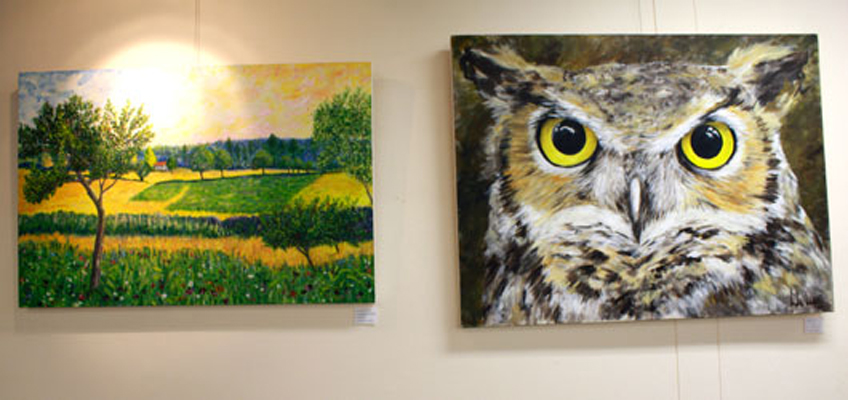 If you are interested in exhibiting your art, further details are available from our Exhibition Space page.

Current Exhibition
Tell Us Your Story - An exhibition by the artists of Studio Artes


Detail from Wildflower by Rachelle Rodriquez. Photography by Christopher Haysom.
Tell us your Story features work by artists who have created pieces on what's meaningful to them. This could be a personal experience, their favourite person or place, or a self-portrait. Artists have produced work in a range of mediums, including: painting, printmaking, textiles, photography, sculpture and ceramics. The show celebrates the uniqueness of each individual, and how they see and choose to depict the world.
Studio ARTES is a unique organisation that provides tailor-made creative activities and life skills for adults living with a wide range of disabilities, located in Hornsby and the Inner West.
This exhibition is part of Hornsby Shire Council's Festival of the Arts 2018

The exhibition is on display from Saturday 17 November to Tuesday 18 December.