50 Reasons to Love Your Library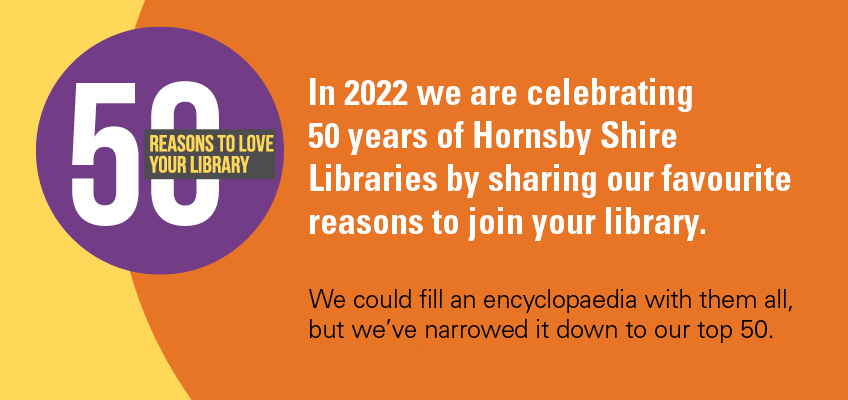 Whether you want to find your next favourite book, make the most of your commute or get out of the house when you're studying or working remotely, a visit to your library is a step in the right direction.
2. Save money
Borrow the latest books and DVD's rather than buying them.
Download the library app to make browsing the collection easy, or browse the catalogue.
3. Keep the peace on family road trips
Borrow an audiobook the whole family can enjoy.
4. Make the most of your commute
Download an ebook or audiobook and make the most of your journey, or if you prefer to catch up on the news our Pressreader app gives you access to a selection of 7,000 newspapers and magazines from over 120 countries in over 60 languages. From The Washington Post, The Guardian, and The Globe and Mail, to Forbes, Vogue, Bloomberg Businessweek, and GQ there's something to make the most of your morning.
5. Meet your favourite author
Come to an author talk and discover the stories behind the stories. Hornsby has hosted some of Australia's favourite authors including Liane Moriarty, Hugh McKay, Richard Glover, Clementine Ford and Professor Marcia Langton.
Keep up to date with our events by following us on Facebook and subscribing to our eNews.
Catch up on some of our past speakers on Youtube.
6. Upskill with an online course
Level up with LinkedIn Learning online courses and develop your personal and professional skills. Courses range from animation and illustration through to data analysis and web development.
7. Discover the world of STEM
Come in and borrow a Discovery Kit and start exploring the world of STEM with coding, VR, robotics and more!
8. Drop off your recycling
Did you know that you can drop off items for recycling at any Hornsby Library location? We can accept batteries, old mobile phones and printer cartridges.
9. Borrow that hard-to-find book
We can arrange a loan of that hard-to-find book or other resource from another library.
10. Save space in your suitcase
The eLibrary means less to pack when you're travelling.
11. We take the pressure off reading
You don't need to finish a book that isn't right for you, just swap it for something else! Because you can borrow multiple books at once you can test out new authors, genres and formats to see if they are right for you.
12. Free space to work
Get out of the house when you're working from home. Whether you need to book a meeting space, use our printing and scanning services or just need a quiet space to work, the library is the perfect work space.
17. Join a Book Club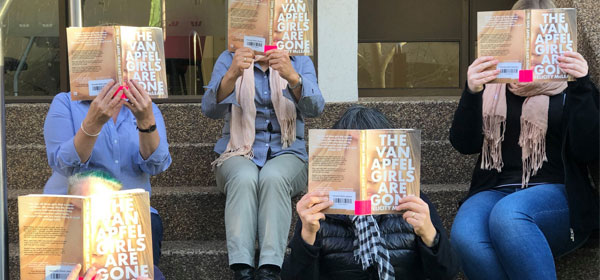 Meet new people and share a love of reading by joining a library book club. If you already have a book club, or would like to start one, why not borrow one of our Community Book Club Kits? There are over 200 titles to choose from and they are free to borrow.
18. Join a close-knit community
Knit one, chat one with one of our friendly knitting groups.
19. Click and Collect
Select the items you'd like to borrow and we'll send them to your local library to collect. You can do this via the library catalogue or in the library app.
21. Find your next favourite book
It can be hard to know where to start when choosing what to read, but we are here to make it easier for you.
Answer a few easy questions about what you do (and don't!) like to read, and our team of expert readers will create a list of reading suggestions especially for you. This free service is available to all Hornsby Shire Libraries members.
27. Listen to an audiobooks when you can't turn the pages
Whether it's in the car, while you're working out or busy with something else, audiobooks are a great way to catch with your reading while you're on the go. Download an audiobook from our eLibrary, or visit any Hornsby Shire Library to borrow books on CD.
29. Home Library Service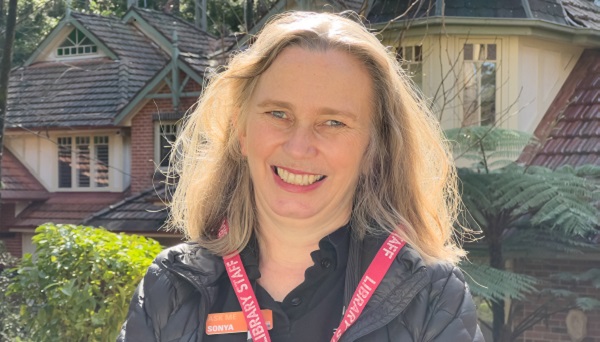 When you aren't able to come to the library, the library will come to you. Residents of Hornsby Shire who have difficulty visiting the library because they are frail aged, restricted by disability or illness, or have caring responsibilities may be eligible to join the Home Library Service.
We visit individual homes as well as retirement villages, nursing homes and hostels.
33. Free wifi and computers
Save your data plan and use one of our PCs, or connect your own device to our free Wi-Fi.
We also have photocopying, printing and scanning service.
36. It's good for the environment!
Save a tree (and space at home) by reading an eBook or by borrowing the books and resources we share with your community.
40. 24/7 access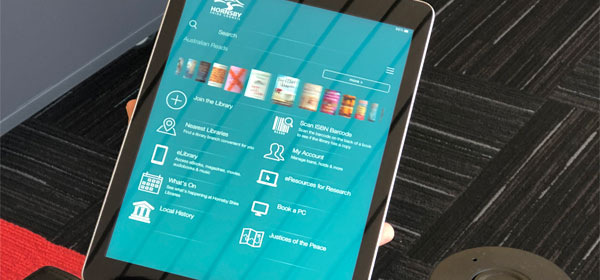 The eLibrary is always open and you can borrow eBooks, audio, magazines and stream films and documentaries anytime, or use the library app to renew your items on the go.
46. A place to relax
You don't have to pay for coffee and a snack if you need a welcoming space to relax. Everyone is welcome at the library, and you can stay as long as you like.