Have Your Say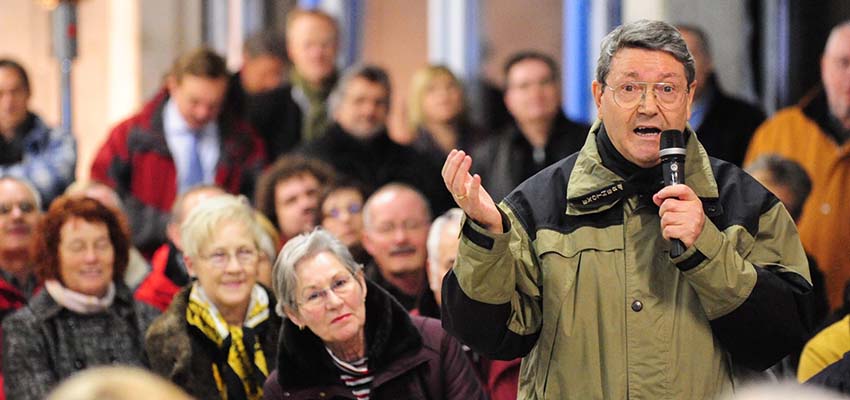 Have your say on important local issues. Hornsby Shire Council values feedback from the community. Below are the current consultations that are seeking public comment.
Hornsby Shire Council values feedback from the community. Below are the current exhibitions, with instructions for commenting provided with each.
Community Forum Meetings are a valuable opportunity for local residents to raise issues and gain feedback from their local Councillors.
The Meetings are also valuable to Council because direct and personalised information on current and topical matters can be conveyed to attending residents face to face, with sufficient explanation so complex issues are thoroughly explained.
2019 Community Forums
Ward
Venue
Date
Time
Register

A Ward

Galston Club

Thursday 11 April

6.30-8.30pm

C Ward

Cherrybrook Community Centre
Redgum Hall

Saturday 15 June

1.30-3.30pm

B Ward

Magpies, Waitara

Tuesday 13 August

6.30-8.30pm

C Ward

Beecroft Bowling Club

Tuesday 22 October

6.30pm-8.30pm
2018 Community Forums
| Ward | Venue | Date | Time | Report |
| --- | --- | --- | --- | --- |
| A Ward | Berowra RSL | Thursday 31st May | 6.30-8.30pm | |
| B Ward | Pennant Hills Bowling Club | Thursday 23rd August | 6.30-8.30pm | |
| C Ward | Cherrybrook Technology High School | Tuesday 16th October | 6.30-8.30pm | |
Hornsby Play Plan - Community Survey
Hornsby Shire Council is preparing a Play Plan to guide the planning, design, management and maintenance in playgrounds and other play opportunities across the Hornsby Shire over the next 10 years. Play is essential for people of all ages. It helps adults and children to build new skills, socialise, get active and have fun!
As part of preparing the Play Plan the community is being surveyed to establish needs, preferences and future aspirations for public play facilities. This project forms part of Council's Local Strategic Planning Statement.
The survey closed on Monday 27 May, 2019.
Waste Matters - Council's Waste Strategy
Council is preparing a new Waste Strategy to assist in guiding the future direction of waste management in the Hornsby Shire.
Council's current Collection and Processing Contracts will expire in 2020. Our Waste Strategy will guide us in the planning of replacement contracts, and we would like your feedback on how we can improve our services.
You can get involved and have your say on the waste services we provide and our new Waste Strategy. We held a number of Waste Matters Pop-up Stalls in early August 2018 from which we received great feedback from the community.
In September/October 2018,we ran an online survey for the broader community to have their say. We received over 1200 responses which will be analysed and the findings will be prepared into a report.
Community Strategic Plan Consultation
Want to know what is the vision that residents have for the future of Hornsby Shire? We conducted research in October and November 2017 to find out what you like about living here and what you think would make the Shire a better place.