Waitara Park Playground and Orara Park Opening in April
Publish date: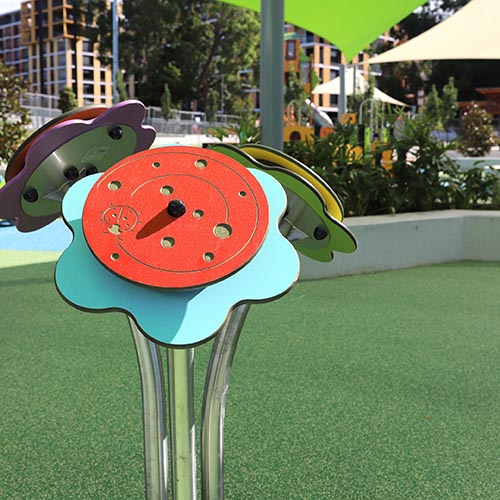 Hornsby Shire Council is celebrating the completion of the Waitara Park playground and Orara Park green space with an opening event on Saturday 13 April 2019.
"The upgrade of the Waitara Park Precinct was much needed and the local and wider community can now enjoy an expanded and improved recreational space. We are truly proud of the results," Hornsby Shire Mayor Philip Ruddock said.
"The new inclusive Waitara Park playground looks fantastic and is exciting for kids of different ages and abilities to explore."
"We would like to thank the Department of Planning and Environment for their contribution of $600,000 towards this inclusive playspace, which was carefully designed by Council with extensive consultation of the local community."
The playground provides a range of play equipment, including a seven metre high tower slide, in-ground trampolines, an inclusive carousel, cradle swing and more.
Located at the Edgeworth David Ave end of Waitara Park, adjacent to the new tennis courts and amenities building, the playground is fully fenced and features shade sails, picnic shelters and barbecues.
The playground also includes artwork by local artists from Studio Artes, as well as extensive new garden beds and tree planting.
The playground has a strong relationship with the tennis centre, which will provide a kiosk facility and outdoor shaded area, allowing parents and carers to relax while remaining close to their children.
"Meanwhile, the expanded Orara Park now completes the green link between Romsey Street and the new Waitara Park playground," Mayor Ruddock said.
"This link has been a long time coming and is a result of efforts of many people."
Hornsby Shire Council is inviting the community to the opening event at Waitara Park playground and Orara Park, featuring several kids' activities including a jumping castle, roving entertainers, free popcorn and more, on Saturday, 13 April from 10am till 12.30pm.