Trolley wheel locks for Westfield Hornsby
Publish date: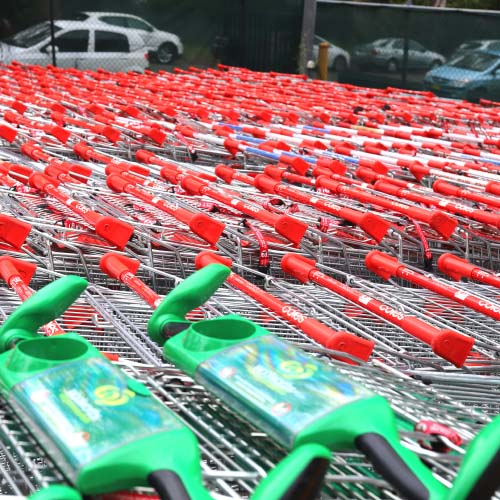 An agreement has been reached between Hornsby Shire Council, Westfield Hornsby and its retailers, which will see a trolley wheel locking system installed at all exit points of the shopping centre.
Hornsby Shire Mayor Philip Ruddock described it as a positive step that is in the interests of the entire community.
"We congratulate Westfield and its supermarkets for taking this action," Mayor Ruddock says.
"We know that it is going to cause inconvenience for some, but the benefits of this decision will far outweigh any negatives.
"There has long been considerable concern within the community about the issue of abandoned trolleys and we are very pleased that it will now be addressed.
"We are also highly appreciative of the cooperative manner in which Westfield, Coles and Woolworths have approached the lengthy discussions with Council over this matter."
Westfield Hornsby Centre Manager Dion Baker said installation of the new system is now underway and will come into effect from next month.
"It will restrict trolley usage outside of the centre and centre car parks, eliminate trolley littering in surrounding streets and ensure more trolleys are available more often for customers," Mr Baker said.
"The installation of this new system is now underway and will come into effect from next month."
Once the system is in place, it will only be possible to use trolleys inside the centre and its carparks.
If they are taken outside the centre, including into Hornsby Mall, the wheels will lock and it will be impossible to push them further.
For more information customers can visit westfield.com.au/hornsby