Steven Head named as Hornsby Shire's new general manager
Publish date: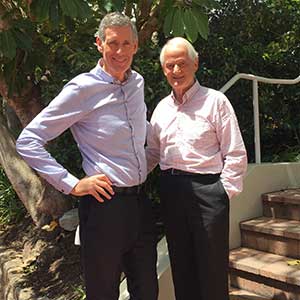 Hornsby Shire Council has named Steven Head as the new general manager.
Hornsby Shire Council has named Steven Head as the new general manager, the first permanent appointment to the position in more than two years.
Mr Head comes to the position with 20 years of experience in local government, including time at Ku-ring-gai, Parramatta and Willoughby councils.
His most recent position was a senior role with Roads and Maritime Services.
"This is one of the most important decisions a council can make, one that will set our course for years to come, and we made it very carefully," Hornsby Shire Mayor Philip Ruddock said.
"Steven stood out from a field of more than 80 candidates as a person with deep experience and tremendous leadership skills, somebody who will deliver great results for our organisation and for the Shire as a whole."
Mr Head said he was both humbled and excited to be offered the position.
"It's an absolute honour to be chosen and I can't wait to start," Mr Head said.
"There are a number of major projects in the Shire that I'm especially keen to be involved in, such as the transformation of Hornsby Quarry.
"I was also drawn to this position because Hornsby Shire clearly has a council that is committed to doing the right thing by its community."
The position has been vacant since Scott Phillips left in August 2015, with acting general managers filling the role since then because of the uncertainty of the local government reforms.
"However, that is all behind us now and with our new general manager at the helm we are moving forward into the future," Mayor Ruddock said.
Mr Head said his top priorities were to ensure a solid financial future for Council, while continuing to deliver quality facilities and services for the community.
"The purpose of my role is to work closely with Council, the community and staff to ensure we have identified the priorities for our community and then deliver those."
Mr Head will begin as general manager on March 26.