Remagine 2019 art competition and exhibition - entries now open
Publish date: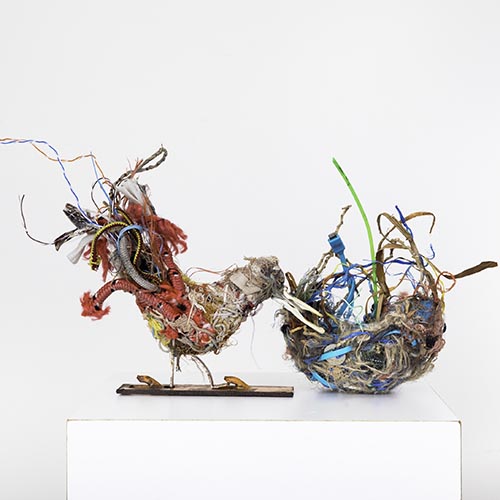 Get creative and turn waste into art – Hornsby Shire Council's mixed media and digital art competition Remagine is now open for submissions.
The theme of this year's competition and exhibition will be 'Addicted to Consumerism'.
Since 2009 Hornsby Shire Council and Hornsby Art Society have invited artists to upcycle materials, promoting the concept of reduce, reuse and recycle.
This year, Remagine is introducing the new category 'Digital Art – Stills'.
There is $10,500 in prize money to be won, with Cleanaway as the major sponsor.
Prize categories include:
Mixed Media 3D
Mixed Media 2D
Digital Art – Stills
Cleanaway Prize
People's Choice Prize
Entries are now open and close on Sunday 12 May 2019.
The Remagine 2019 exhibition will be held at Wallarobba Arts and Cultural Centre, Hornsby, from 29 May until 16 June 2019, 10am – 4pm.
For more information: https://www.hornsby.nsw.gov.au/remagine
Image credit: Jody Graham - Urban Dwellers