New Storey Park Community Hub to open on Australia Day
Publish date: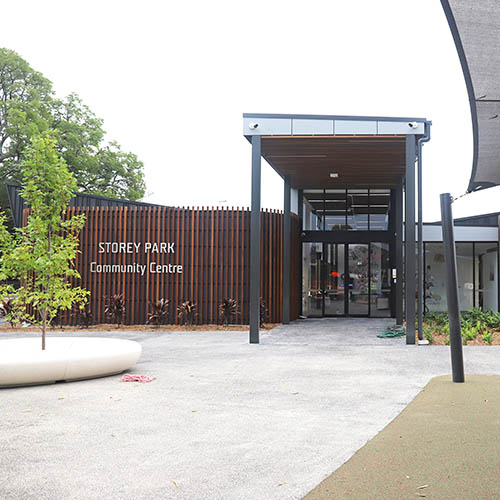 The final touches are currently being completed on the new Storey Park Community Centre and Playground, which is set for a grand opening on Australia Day.
"The community has waited a long time for this and there is a lot of excitement amongst our residents," Hornsby Shire Mayor Philip Ruddock said.
"One of the most rewarding aspects of this job is to see something so important become a reality, having watched it advance from an idea on paper.
"This is a very special facility, as it will help us to meet the growing needs of the local community.
"In a world that is ever more fast-paced and fractured, it is vital that we retain these community spaces – similar to the town square and communal fireplace of old – where people can come together.
"I would like to invite everybody to join us to celebrate the opening on Australia Day at our family event from 1pm-5pm, where we will be able to test out the new facilities together.
"It will be a particularly special day for the 75 people who will formally become Australian citizens."
Storey Park's new state-of-the-art space includes:
multipurpose rooms, ideal for a wide range of events and activities
park facilities with a children's bike path
plenty of shade and seating
barbecue and picnic areas
onsite parking
fully landscaped surrounds including over 100 new trees
a fenced inclusive play environment for various age groups, featuring an adventure area and shade covered play equipment for younger children.
"It's hard to pick a single highlight, but I'm particularly pleased about the inclusive play area," Mayor Ruddock said.
"In all of our new playgrounds we make a special effort to offer a fun space for everybody, regardless of their age or abilities, and this is no exception."
For more information visit https://www.hornsby.nsw.gov.au/storeypark and https://www.hornsby.nsw.gov.au/australiaday