Hornsby Shire Council and Hornsby Chamber of Commerce sign up to grow local economy, jobs
Publish date: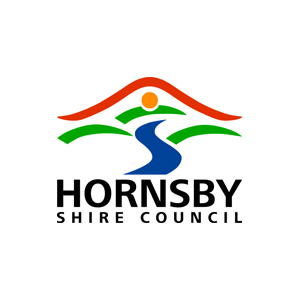 At its general meeting of 13 October 2021, Hornsby Shire Council endorsed a draft Memorandum of Understanding with the Hornsby Chamber of Commerce to promote greater collaboration between businesses across the Shire.
At 455 square kilometres, Hornsby Shire is faraway the largest local government area by land size in Greater Metropolitan Sydney, with a Gross Regional Product estimated at $7.26 billion.
The Memorandum of Understanding is an outcome of Council's Economic Development and Tourism Strategy, adopted in May 2021 to both support and grow the local economy.
"By signing the Memorandum, the Chamber of Commerce and Council will undertake to work together to improve outcomes for businesses and grow the economy in the Hornsby Shire Local Government Area," said Hornsby Shire Mayor, Philip Ruddock.
"A central component of Council's Economic Development and Tourism Strategy is that Council form strategic relationships with the local institutions, key agencies and businesses groups which are the key drivers of economic development and employment within the Shire.
"This principle of collaboration is emphasised in the "Connected Hornsby Shire" section of the Economic Development and Tourism Strategy."
Key opportunities for collaboration between Council and the Chamber of Commerce defined by the Memorandum of Understanding include: building relationships through shared knowledge and connections; actively advocating for business through events; collaborating on capacity building initiatives; education programs especially for new and emerging businesses and sharing resources where practical to support businesses − and help them to grow.
"Signing a Memorandum of Understanding with the Hornby Chamber of Commerce is a positive step in communicating Council's continued desire to work with and collaborate with business," said Mayor Ruddock.
Other items of note at last night's meeting included:
Council endorsed final amendments to its draft Hornsby Thematic History, arising from a report on submissions made during the draft's exhibition period and resolved to write to the NSW Premier and other local State Members to provide a copy of the document along with a list of nominations under the NSW Government's Blue Plaques Program.
Council agreed to put on public exhibition a draft 'Housekeeping Amendment' to the Hornsby Development Control Plan 2013 to correct references and reorder clauses relating to building heights and car parking provisions in Epping, formerly part of Hornsby Shire.
A Mayoral Minute on the passing of Mr Tom Richmond OAM
Notices of Motion in relation to Fagan Park and a safety upgrade of Kirkham Street, Beecroft.
The full agenda of the meeting, along with details of each item discussed, can be found at hornsby.nsw.gov.au. The video recording of the meeting will be available from Monday afternoon.