Hornsby Art Prize returns with a bumper crop of talent
Publish date: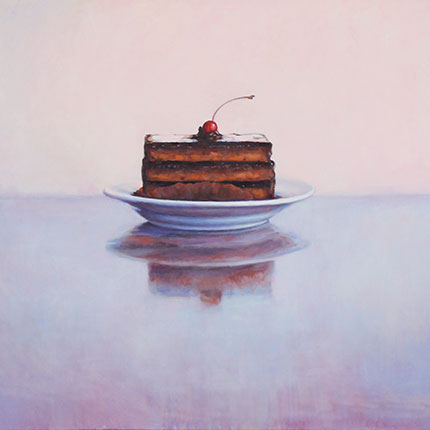 After two years of lying dormant, 100 unique and original artworks have been shortlisted in Hornsby Shire Council's 2022 Hornsby Art Prize. The finalist works of Painting, Drawing, Printmaking, Digital Art-Stills and 3D Works will be on exhibition at Wallarobba Arts and Cultural Centre and Hornsby Central Library from 19 - 30 October 2022.
Hosted in partnership with the Hornsby Art Society, the Hornsby Art Prize is an annual, national art competition and exhibition promoting and celebrating outstanding original works of art. This year, the competition has a total prize pool valued at $23,000, with the major prize worth $10,000.
The Art Prize has proved incredibly popular, attracting 520 entries. Half were from Hornsby Shire with the other half coming from all Australian states and the ACT. Hornsby Shire Mayor, Philip Ruddock said the quality was particularly impressive.
"We are delighted to have received such a strong interest in the Hornsby Art Prize. The standard of entries is regarded as being one of the finest in recent memory and all entrants are to be commended. We've received entries across a broad spectrum, including from nationally acclaimed artists as well as significant emerging artists," Mayor Ruddock said.
"I would like to congratulate all the finalists for their inspiring artworks. The Hornsby Art Prize gives our residents and artists across the country a wonderful opportunity to create and experience high quality art, and this year people are certainly in for a treat."
This year's judges are artist and teacher Ms Janet Tavener, KAB Gallery Director and Curator Ms Kerry-Anne Blanket and sculptor and mentor Mr Col Henry.
"Hornsby Art Society is passionate about the development of the visual arts and a cultural presence within the Hornsby Shire. The Hornsby Art Prize is a wonderful way to engage and enthuse the community and we encourage everyone to come along and enjoy this fabulous selection of artworks," said Hornsby Art Society President, Chris Beard.
Winners of the Hornsby Art Prize, including the Hornsby Shire Emerging Artist and the Wallarobba Outstanding Local Artist Awards, will be announced at an award ceremony on Saturday 22 October. Members of the pubic are invited to attend – registrations are essential at hornsby.nsw.gov.au/artprize.
The Hornsby Art Prize Finalists' Exhibition will be delivered over two sites, details as follows:
Wallarobba Arts and Cultural Centre, 25 Edgeworth David Ave, Hornsby
Open: Wednesday to Sunday, 10am-4pm daily On exhibition: Painting, Printmaking, Drawing and 3D Works
Hornsby Central Library, 28-44 George St, Hornsby
Open: Monday to Friday: 10am-9pm, Saturday: 9.30am-5pm, Sunday: 2pm-5pm On exhibition: Digital Art – Stills
For more information go to hornsby.nsw.gov.au/artprize.
Image - Maide Anne Welch, Sweet Temptation, 2022