Election result: Five new Councillors join Hornsby Shire Council
Publish date: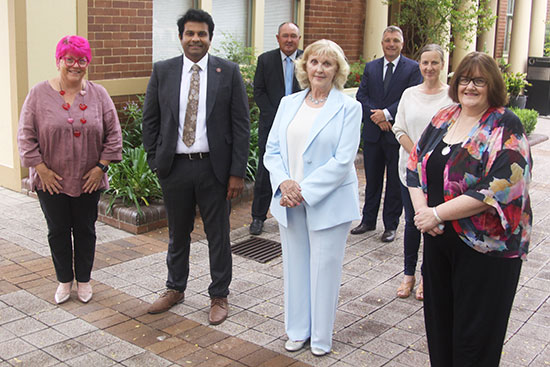 Five newly elected Councillors will take their seats in Hornsby Shire Council with the result of the 4 December 2021 Local Government Elections being formally declared by the NSW Electoral Commission.
Joining the Council for the first time are:
Councillor Tania Salitra (representing Ward A)
Councillors Sallianne McClelland and Monika Ball (representing Ward B), and
Councillors Verity Greenwood and Sreeni Pillamarri (representing Ward C)
Mayor Philip Rudock AO has been returned for a second term as Mayor of Hornsby Shire.
"I am proud to have the opportunity to lead a new term of Council and extend a warm welcome to both our new and re-elected Hornsby Shire Councillors," said Mayor Ruddock.
"I am particularly impressed by the breadth of experience of the elected members of the new Hornsby Shire Council and the many talents they bring to Council.
"Already, the new Council and staff are gearing up to deliver a host of ambitious projects as outlined in Council's Community Strategic Plan and Delivery Program in the new year."
Re-elected were:
Councillors Nathan Tilbury and Warren Waddell (representing Ward A)
Councillor Janelle McIntosh (representing Ward B), and
Councillor Emma Heyde (representing Ward C)
***
About our newly elected Councillors:
Councillor Tania Salitra is a commercial photographer with a background in manufacturing production management.
A resident of Hornsby, Councillor Sallianne McClelland is a long-term volunteer and past-President and Manager of the Hornsby Ku-Ring-Gai Women's Shelter.
Councillor Monika Ball, a long-term resident of Pennant Hills, has a background in landscape design and holistic land management.
Councillor Verity Greenwood is a local small business owner, and holds qualifications in law, human geography, resource and environmental management, and is a former NSW Police Detective Sergeant.
Councillor Sreeni Pillamarri, who lives in Cherrybrook, is a local business operator and charity worker.
The first General Meeting of Council for the new term is set down for Wednesday 9 February, commencing 6:30 pm.
For details of Council's Ward System, see hornsby.nsw.gov.au/wards.
For a schedule of Council meetings for 2022 and to view meeting agendas and business papers, go to hornsby.nsw.gov.au/meetings.
Image: L_R: Councillors Sallianne McClelland, Sreeni Pillamarri, Warren Waddell, Verity Greenwood, Nathan Tilbury, Monika Ball and Janelle McIntosh outside Hornsby Shire Council Chambers