Despite latest COVID lockdown, Council is delivering for the community
Publish date: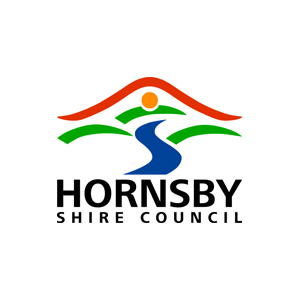 At last night's General Meeting, chaired for the first time this term by Deputy Mayor Michael Hutchence, Council tabled an update on our response to the COVID-19 pandemic, showing that despite the ongoing impact on Council's finances, we are still delivering the highest possible levels of service to the community.
"The 26 June COVID lockdown of the greater Sydney metropolitan area, and the resulting restrictions on the operations of services and facilities, saw all Council's indoor and some outdoor facilities being closed to the public," said Hornsby Shire Mayor, Philip Ruddock.
"This included our Libraries, Community Centres, the Thornleigh Brickpit Stadium, our Aquatic and Leisure Centres, Thornleigh Community Recycling Centre and our Customer Service Centres.
"This of course impacts Council's revenue streams from many sources. Everything from outdoor dining fees, 'learn to swim' fees at our Aquatic Centres, basketball court venue hire, gym memberships and sportsground hire, to community centre hire and rents from Council-owned commercial properties," said Mayor Ruddock.
The financial impact for Council of the current lockdown – the second for metropolitan Sydney during the pandemic – is estimated at $4 million.
Due to a good track record in financial management and the provision of funds from last year's budget to cover COVID's impacts, we are continuing to meet the needs of our community.
"Be assured, we are still here for you. Council staff are still busy maintaining parks, filling potholes, answering customer service requests, delivering capital works projects, providing contactless inspections, processing Development Applications and much, much else besides," said Mayor Ruddock.
"As the community's freedom and sense of stability have been challenged by the COVID pandemic, Council staff have shown a sincere desire to respond to community needs and help residents cope.
"The ongoing service delivery is a terrific demonstration of our commitment to our residents and something of which this great community can be very proud," said Mayor Ruddock.
Details of Council's solid financial management and ability to maintain service during challenging times can be found in the Performance Report June 2021 - Delivery Program 2020-2022, also tabled at last night's meeting.
Despite the financial hit of COVID-19 last year, Council delivered on more than 90 per cent of its planned services, with 87 per cent of its capital works program either completed or on track for completion.
Other items of note at last night's meeting included:
Council resolved to re-elect Michael Hutchence as Deputy Mayor until the end of term of the current Council
Confirming eight Councillors as voting delegates for the LGNSW Board postal vote election
Extension of current Councillor representation on committees, working parties and other relevant groups from September 2021 to the next local government election
Notices of Motion regarding Embracing a Zero-Carbon Future and Hornsby's Cycling Economy – Road Cycling and Mountain Biking in Hornsby Shire.
The full agenda of the meeting, along with details of each item discussed, can be found at hornsby.nsw.gov.au. The video recording of the meeting will be available from Monday afternoon.