Hornsby Shire's Community Strategic Plan sets ten-year vision
Publish date: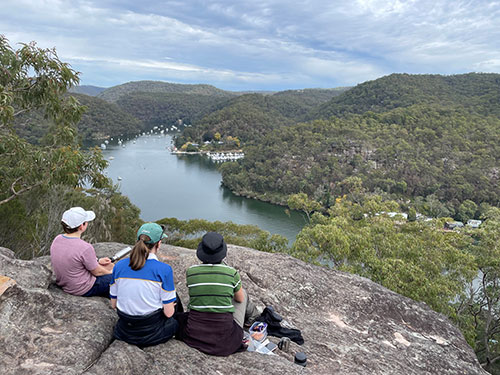 Following extensive community consultation, Hornsby Shire Council last night endorsed its visionary ten-year Community Strategic Plan 2022-2032, Your vision, Your future 2032.
Developed in partnership with the community, key stakeholders and other levels of government, the Community Strategic Plan is the highest-level plan that Hornsby Shire prepares. It identifies the main priorities and aspirations for Hornsby Shire and sets the strategic direction for where the people of Hornsby Shire want to be in 2032.
Every project led by Council is guided by the Plan. It informs the draft 2022-2026 Delivery Program and Operational Plan 2022/23, Council's plan of action to address the community's long-term objectives.
Having been adopted for public exhibition by Council on 9 March, the Community Strategic Plan was exhibited from 10 March to 11 April 2022 for community feedback.
"The community has worked with us every step of the way to share their priorities for the future. They have been clear and consistent in expressing their aspirations for us to improve Hornsby Shire and secure a positive future for our coming generations by creating a Shire that is Liveable, Sustainable, Productive and Collaborative," said Hornsby Shire Mayor, Philip Ruddock.
"During the last three years, we undertook 27 community engagement projects and received feedback and responses from some 15,000 residents. We were pleased to receive 57 submissions in response to the public exhibition, enabling us to fine-tune this vital document. We are excited to now move forward and work towards turning the community's vision into reality."
Also at last night's meeting, Councillors received a report on the submissions in response to the draft Hornsby Shire Rural Lands Study, prepared to set the strategic direction for managing the rural areas of Hornsby. The Study was on public exhibition from 17 September 2020 to November 2020. A total of 323 submissions were received. The majority of submissions support the Study or aspects of it.
Councillors endorsed recommendations in a short-term action plan, which includes new land uses in rural zones and general recommendations of the Strategy. An informal Council workshop will be held to consider priorities, resources and funding to implement longer-term actions requiring further investigations and strategic work.
Other items of note from last night's meeting included:
Council adopted the Code of Meeting Practice following exhibition
Council wrote off bad debts totalling $8,737 and noted bad debts totalling $2,166 written off under the General Manager's delegated authority
Council noted that it remains in the Metropolitan Medium Category of NSW Councils for the period 1 July 2022 to 30 June 2023 and was informed of the Mayor and Councillors payment for 2022/23 and the payment of their superannuation contributions
Council received and noted an update on Investments and Borrowings for 2021/2022
Council endorsed the renaming of Old Dairy Park to Tom Richmond Oval.
The full agenda of the meeting, along with details of each item discussed, can be found at hornsby.nsw.gov.au. The video recording of the meeting will be available from tomorrow afternoon.