Council launches initiative to reduce food waste in Hornsby Shire
Publish date: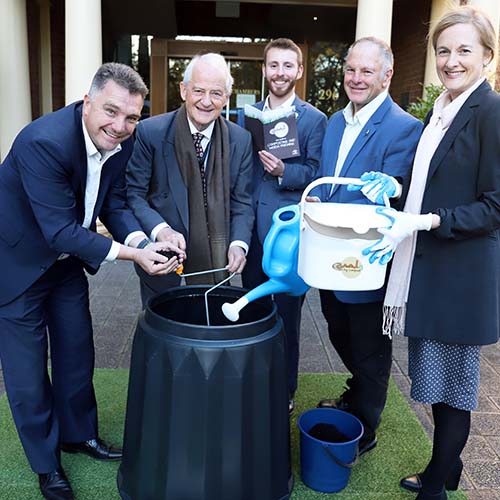 Hornsby Shire Council is launching 'I Dig Compost', an online tutorial to encourage residents to start home composting and worm farming.
"Compost bins and worm farms are an excellent way to recycle your garden and kitchen waste and help to reduce the amount of food waste going to landfill," Hornsby Shire Mayor Philip Ruddock said.
"Composting produces fantastic garden soil, saves money on buying fertiliser, and frees up more space in everyone's red and green lid bins."
Worm farming is another great way to compost food scraps. Worms will eat most of our kitchen waste and turn it into high-quality fertiliser.
Hornsby Shire Council would like to encourage people interested in composting or worm farming to complete the 'I Dig Compost' tutorial and quiz, which are designed to give a basic understanding of how to begin composting or worm farming effectively.
Hornsby Shire residents can also attend free face to face workshops and learn practical tips on how to set up a compost bin or worm farm.
Residents who have attended either the workshops or completed the 'I Dig Compost' quiz online are eligible for half price discounts on Council's composting products such as compost bin, compost turner and worm farms.
Composting and worm farming workshops are held throughout the year in the Hornsby Shire. For more information on the workshops please go to the Council's website or contact Hornsby Shire Council's Waste Hotline on 13 70 30.
Check out the new 'I Dig Compost' tutorial and quiz at idigcompost.com.au.
Image: Hornsby Shire Council is all for composting (L-R): Cllr Nathan Tilbury, Mayor Philip Ruddock and Cllrs Joseph Nicita, Mick Marr and Emma Heyde