Council encourages residents to take the Plastic Free Challenge this July
Publish date: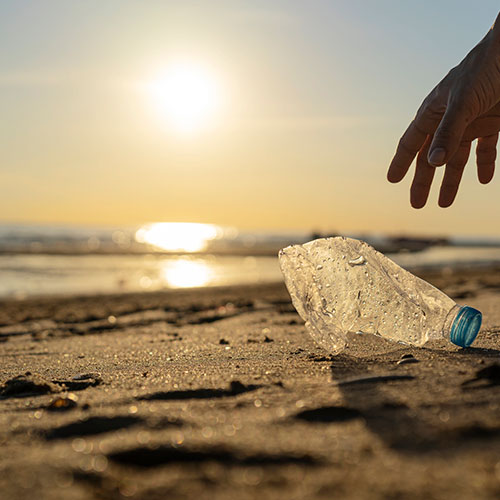 Across the globe, hundreds of millions of people take part in Plastic Free July® to help end plastic waste. To mark this important month, Hornsby Shire Council is encouraging residents to take the Plastic Free Challenge to help reduce plastic pollution.
Plastic Free July is recognised globally as an annual month of global action where individuals, businesses and governments come together to take action to reduce plastic waste, creating a social change movement. By sharing ideas, positive actions and stories of change, Plastic Free July helps people and organisations "choose to refuse" single-use plastic every day.
Last year, an estimated 140 million people worldwide took part in Plastic Free July. On average, participants reduced their household waste and recycling by 15kg per person.
As part of our ongoing efforts to reduce plastic waste and protect our environment, Council is presenting a range of Plastic Free July events to inspire and educate the community. The in-person and online events include:
"As momentum gathers around the impacts of single-use plastic on our environment and health, Plastic Free July is a great way to work on reducing plastic waste in our daily home and work lives. I encourage everyone to get on board with this initiative to protect Hornsby Shire's incredible bushland and waterways for future generations," said Hornsby Shire Mayor Philip Ruddock.
Hornsby Shire Council's commitment to Plastic Free July is part of its Waste Matters Strategy and is part of a suite of initiatives to assist Council achieve its goal of reducing the amount of waste sent to landfill. For tips on how to reduce your use of plastics and to take the challenge visit hornsby.nsw.gov.au.