Council delivers a strong budget and program of works for the community
Publish date: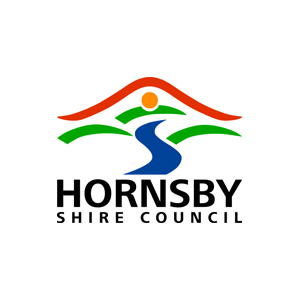 At last night's meeting Hornsby Shire Council approved its budget for 2019/20, with a surplus of $4.3 million.
Council has made and continues to make strong progress in delivering major and minor projects for the community despite continued financial difficulties arising from the recent local government reform process.
"We are very proud of the budget delivered for our residents," Hornsby Shire Mayor Philip Ruddock said.
"We are getting on with the job of providing services and infrastructure that are vital for our community."
The Council has exciting and significant works underway this year with $7.5m allocated for concept planning and earthworks for Hornsby Park at the former Quarry, and $3m towards the development of 34 hectares of land at Westleigh for a multipurpose sports and recreational facility.
The Hornsby Town Centre, long overdue for a major urban renewal and regeneration program, is a key focus area with comprehensive planning taking place to address land use, economic development, safety, transport and access, and liveability.
While these projects are a clear signal of Hornsby Shire's bright future, the Council has listened closely to resident's concerns about the impact of development.
"Our focus in 2019/20 is on liveability, by providing better amenity and quality infrastructure across the Shire, especially in our town centres and recreational facilities," Mayor Ruddock said.
Projects for 2019/20 include
$4.5m for the public domain in town centres to improve the visual aesthetic, functionality and connectivity. Works are expected to commence in Galston and Asquith town centres this year
$2.7m for the popular Hornsby Library to deliver the first refurbishment in more than 25 years to improve aesthetics and functionality by increasing space for reading, meetings, and community use.
$2.5m for the completion this year of the Storey Park Community Facility development to address a longstanding need in Hornsby and Asquith for recreational, park and play space, community facilities and a cultural program
$2m to upgrade various other parks and sporting facilities to provide active and healthy lifestyles by extending the capacity for sports and improving the functionality for usage with new and upgraded lighting, drainage and change rooms.
$2.9m for local road improvements to meet the standards now in place across the Shire
$1.7m representing a four-fold increase to the footpath budget to improve walkability and cycling, and provide better connections to transport and amenities, particularly for suburbs affected by increased housing density
$1.5m for the 25,000 Trees By 2020 program to continue tree planting with over 6,400 trees planted to date and 3,000 saplings ready to go.
$317k for signage throughout the Shire to improve wayfinding with an emphasis on entry signs, urgent replacements, and rural and wildlife protection signs
· $425k for a heritage planning study for the built and natural environment to ensure the past is protected for future generations
$700k for bushland recreational improvements
While the Council delivers these vital and important projects in 2019/20, significant work is also underway to plan the future of Hornsby Shire for the next 10 years with extensive community consultation in progress.
"Hornsby Shire Council have consistently been sound financial managers for our community and will continue to be," Mayor Ruddock said.
"While the budget supports a strong plan of action, it is very disheartening to speculate on what we could have done had we not been so badly impacted by Council amalgamations.
"While we appreciate the $90 million the Government has given for capital works projects, it falls significantly short in compensating for the loss of residual income and infrastructure reallocated to City of Parramatta.
"We welcome the communication from the Premier indicating her willingness to continue working with us towards finding a solution.
"We continue to advocate for appropriate compensation for our residents.
"We are committed to delivering on the vision for Hornsby Shire with a strong 2019/20 to address the needs and challenges of our diverse and growing community.
"I am proud to be leading a Council that is delivering the programs, services and provision of infrastructure that provides immediate and ongoing benefits for our Bushland Shire."