Council acts on abandoned shopping trolleys
Publish date: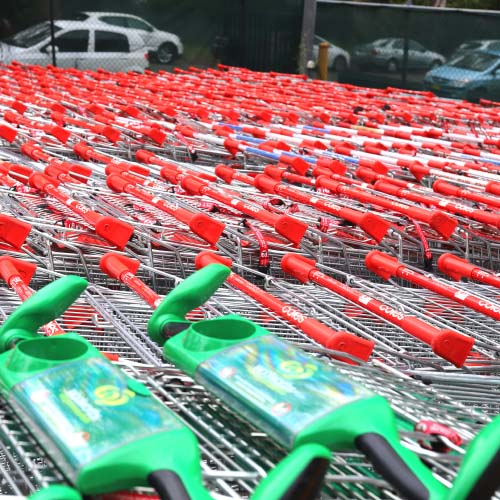 Hornsby Shire Council has taken decisive action to solve the problem of abandoned shopping trolleys, collecting more than 450 trolleys from the streets of Hornsby last night.
"This was our last resort and it is unfortunate it has come to this, but something had to be done," Hornsby Shire Mayor Philip Ruddock said.
"We have spent more than two years negotiating with the supermarkets and other corporations who have allowed these trolleys to litter our streets, but unfortunately the talks have not resulted in any change.
"Westfield and its retailers have agreed to install wheel-locking mechanisms on their trolleys, yet nothing has been done."
The trolleys are currently at Council's depot and the retailers will be able to collect them once the appropriate fees have been paid.
"This is not a sign that Council is assuming responsibility for collecting trolleys, which is the job of the retailers, and ratepayers will not be left with the bill," Mayor Ruddock said.
"We are confident the retailers will conclude it is in their best interest to collect the trolleys themselves, as they should have been doing all along."
Council will continue to collect the trolleys for as long as needed.
"This is a significant issue, one that is high on the list of priorities for many community members," Mayor Ruddock said. "It is also a problem that can be very easily solved."
"These are national corporations with more than enough resources to keep the trolleys off our streets.
"We hope that last night's action will help them find the willpower to do so."