Award nomination for Council's Hawkesbury monitoring
Publish date: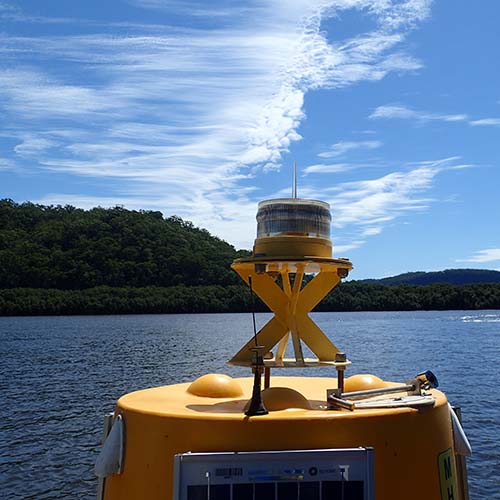 Hornsby Shire Council has been nominated for a Green Globe Award for its Hawkesbury Watch program, an Australian-first initiative that gives real-time information on water conditions in the river.
The Green Globe Awards, which are managed by the Office of Environment and Heritage, recognise organisations that successfully integrate environmental management and sustainable practices into their operations.
"This is a significant award and we are very proud to have received a nomination," Hornsby Shire Mayor Philip Ruddock said.
"Here in the Bushland Shire we take environmental issues very seriously, as can be seen in our recent commitment to plant 25,000 new trees by the end of 2020.
"Our efforts regarding the Hawkesbury River are yet another example of Council's commitment to environmental sustainability."
Hawkesbury Watch is unique to Australian estuaries and uses remote monitoring buoys to provide constant updates on a range of water quality data.
This is analysed and presented to the community through Council's website, allowing residents to stay informed about swimming conditions and the general health of the waterway.
The program began in 2004 in partnership with Manly Hydraulics Laboratory and has steadily grown until there are now six buoys operating in the river.
"The most valuable aspect of Hawkesbury Watch is its ability to tell people about the water quality right now, whereas laboratory analysis can only tell them what it was like several days ago," Mayor Ruddock said.
"This is not only of value for people swimming and fishing, it also allows for timely action to help maintain the highest standards of water quality.
"Hornsby Council is one of the primary custodians of the Hawkesbury River and we are fully aware of the weight of that responsibility.
"I commend all of the Council staff involved in this valuable program. Whether or not we win the award, they deserve the gratitude of our community."