Senior housing developments banned in rural areas
Publish date: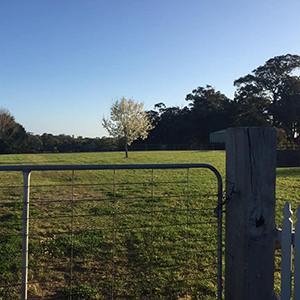 Hornsby Shire Council has chalked up a significant win, with the NSW Government banning senior housing developments in rural areas.
Mayor Philip Ruddock is thrilled, as Council has been lobbying hard for a long time to achieve exactly this result.
"We've been saying for years the senior housing developments are simply not appropriate for rural areas," Mayor Ruddock says.
"There are a number of issues, particularly that they are not consistent with the character of the area and they are not well serviced by necessary infrastructure."
Council played a significant role in the decision, which was made in response to a report by the Greater Sydney Commission into the cumulative impact of senior housing development in the rural areas of Hornsby Shire and The Hills.
"I would like to give particular thanks to the staff of both councils, who did an excellent job spelling out the reasons this decision was necessary," Mayor Ruddock says.
"We are certainly not opposed to senior housing developments and we strongly support their construction under the correct circumstances.
"You don't have to look very far to see that they can be done very well, but they have to be in an appropriate location with adequate amenity.
"These are essential developments, particularly as the population continues to age, which makes it all the more important that they be done right."
The amendments to the State Environmental Planning Policy will take effect immediately, though applications that have already been lodged will continue to be assessed and determined.
IMAGE: Rural Area (Credit: Kathryn Fehon)