Response to the Coronavirus
Publish date: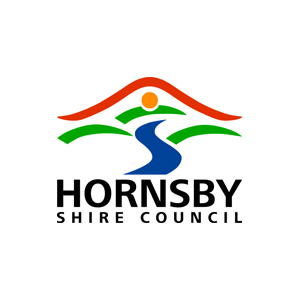 Please visit our dedicated COVID-19 section for the latest information and updates on Council's services and facilities, and for community and business support information.
For more information on COVID-19, including the latest updates, alerts and resources, please visit the NSW Health website.
The safety of our residents and staff during the COVID-19 pandemic is our first and foremost priority.
At all times, we are acting on current advice and this is subject to change at short notice following direction from NSW Health and the federal government.
That advice, in order to observe social distancing measures and help prevent the spread of COVID-19 in our community, is to close all non-essential operations.
Council's playgrounds, outdoor fitness equipment, skateparks and tidal pools are temporarily closed until further notice. Sportsgrounds are open but please strictly observe social distancing guidelines.
Council's Administration Building, including the Customer Service Centre, is closed to public access. Our customer service teams are still able to assist you via telephone and online during usual business hours of 8.30am-5pm.
Lodgement of Development Applications will be online only until further notice.
Face to face meetings with the Duty Planning Officer are temporarily suspended. Telephone enquiries will continue to be available.
The Thornleigh Community Recycling Centre (CRC) and the CRC Customer Service desk are closed to public access. Until further notice, we will no longer be able to provide face to face assistance with enquiries or information hand outs and customers will no longer be able to purchase worm farms and compost bins.
Council's aquatic and leisure centres and community centres are closed to public access.
Bookings within Council's parks, reserves and ovals are closed until further notice.
Our libraries are offering some services online where possible but are not open to the public.
Citizenship Ceremonies are cancelled until further notice.
We're relocating our workforce to be based from home, wherever possible.
We have plans in place to maintain our essential services to you. We know this is a difficult time for everyone and encourage you to look out for each other, check in on your vulnerable family and neighbours, and if in doubt, call us if you have a question about Council's services during this time.
Council's General Meetings
COVID-19 and Council's General Meetings
Council's General Meeting of 8 April 2020 will proceed at 6.30pm as scheduled. However, consistent with the messaging from the NSW Government and in the interests of public health, the meeting will be conducted on line.
Most Councillors will be "attending" and participating in the Meeting via an audio-visual link and members of the public will not be permitted to attend the Council Chambers.
Members of the public who wish to address Council about items on the Meeting agenda should send their typed, written address via email to Council's Administration staff at: SColburt@hornsby.nsw.gov.au. Staff attending the Meeting will read your submission to Council at the appropriate time.
Written addresses are to be received by Council no later than midday, on the day of the Meeting – i.e. 8 April 2020. Please note that the time limit of three minutes per address still applies so please ensure your written submission meets this criteria.
The Meeting will be live-streamed as usual. However, for the period during which the Meeting is to be conducted on line, the method of viewing the live-stream of the Meeting may be via a different link to that which has previously been utilised. Further advice will be provided here closer to the Meeting date.
If you have any questions, please contact Council's Governance and Administration Coordinator on 9847 6761, or email SColburt@hornsby.nsw.gov.au.
Customer Service
Phone: 9847 6666
Email: hsc@hornsby.nsw.gov.au
hornsby.nsw.gov.au/onlineservices
Waste Hotline
Phone: 13 70 30
Visit: hornsby.nsw.gov.au/waste
Library services
Phone: 9847 6100
Email: library@hornsby.nsw.gov.au
Download our Library App or check out our eLibrary page at https://www.hornsby.nsw.gov.au/elibrary to access a wide range of eBooks, eAudiobooks, eMagazines and more.
More information
As always, we encourage members of the community to follow the precautions recommended by NSW Health such as good hygiene practices and to seek professional medical advice if you have any flu-like symptoms.
More information on COVID-19 can be obtained from the following authorities or by telephone to the Coronavirus Health Information Line on 1800 020 080.
NSW Health: https://www.health.nsw.gov.au/Infectious/alerts/Pages/coronavirus-faqs.aspx
In-language (Arabic, Bahasa/Indonesian, Chinese - Simplified, Chinese - Traditional, Farsi, Korean, Thai, Vietnamese) resources available here.
Federal Department of Health: https://www.health.gov.au/health-topics/novel-coronavirus-2019-ncov
Australian Government: https://www.australia.gov.au/
---
The very best way to protect yourself and others from infection is to maintain good hand and respiratory hygiene.
---
Media Releases