Hornsby Shire 'dual naming' policy acknowledges Traditional Owners
Publish date: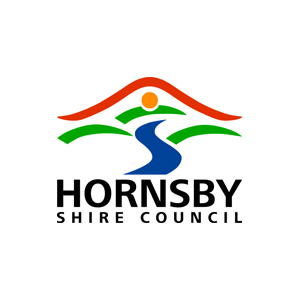 Hornsby Shire Council has endorsed a draft policy for assessing naming and dual naming proposals for Council facilities, with names to be drawn from the Darug and GuriNgai languages of the Shire's Traditional Owners.
The draft Dual Naming and/or Renaming of Council Facilities policy was endorsed for public exhibition by Council at its 11 August 2021 meeting.
Hornsby Shire Council has a history of Aboriginal naming of sites and facilities, including the Wellum Bulla Materials Handling Facility at Mount Kuring-Gai, the Wallarobba Arts and Cultural Centre at Hornsby In September 2020, Council considered a Notice of Motion regarding the dual naming of existing Council sites.
Subsequently, Council resolved to develop a draft policy for assessing naming or dual-naming suggestions in consultation with the Hornsby Aboriginal and Torres Strait Islander Consultative Committee (HATSICC), local Traditional Aboriginal Elders and local language and knowledge-holders.
"The draft policy encourages the adoption of local words of Aboriginal origin for naming or dual-naming proposals of Council facilities, with certain exceptions such as for war memorials, place names governed by other authorities, and place names with similar spelling or pronunciation within five kilometres of Hornsby Shire", said Hornsby Shire Mayor, Philip Ruddock.
"The policy outlines how Council will consider dual-naming or renaming requests, including how we should, upon receipt of such requests, seek the advice of local Traditional Owners and HATSICC before determining a name or dual name."
Proposals considered under the policy may include names or words from the Darug or GuriNgai language that recognise or describe historic flora or fauna; geographical features or landmarks; significant events, gestures or occupations, and historic persons, community events or connections.
The community is encouraged to review the draft policy and make formal submissions at hornsby.nsw.gov.au/yoursay.
Other items of note at the Council meeting included:
Two Mayoral Minutes relating to:

In-principle support for the Nomination of a Ku-ring-gai Geo-Region and
Lack of consultation with councils regarding compliance levies

A Schedule of Council Meetings and Order of Business for September 2021 to September 2022
Endorsement of the draft Byles Creek Planning Study for public exhibition
Deferral of the draft On-Site Sewage Management System Policy for further consultation with community organisations before public exhibition
Councillor Expenses and Facilities Reporting Requirements
Reporting Variations to Development Standards.
The full agenda of the meeting, along with details of each item discussed, can be found at hornsby.nsw.gov.au. The video recording of the meeting will be available from Monday afternoon.