Hornsby Council to create dual naming policy
Publish date: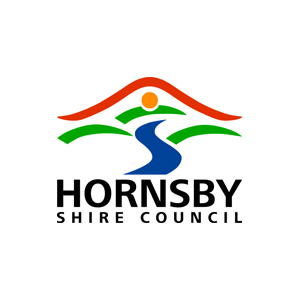 As part of NAIDOC Week Hornsby Shire Council is pausing to reflect on the steps that are being taken towards reconciliation.
The most recent has been the decision to create a policy for dual naming of sites and facilities within the shire, allowing them to have both a European and traditional name.
The policy was recommended to Council by the Hornsby Aboriginal and Torres Strait Islander Consultative Committee (HATSICC).
Significant community consultation will be involved in the policy's development.
"Hornsby Shire Council has long been committed to reconciliation and particularly to acknowledging the special place of Indigenous people within our community," Hornsby Shire Mayor Philip Ruddock says.
"This was demonstrated last year when Council adopted the Statement from the Heart, a move that was widely supported throughout the community."
Leanne Watson, from Darug Custodian Aboriginal Corporation, is part of HATSICC and welcomed the move.
"I think dual naming would be great because we need to recognise that everywhere we live today had a name previously," Mrs Watson says.
"It's really important for people to know that and to know that there are Aboriginal people here.
"It's also very helpful in keeping our language alive."
Mrs Watson is not eager to see the renaming of existing suburbs and prominent places within the Shire.
"A good place to start would be with new developments, giving them traditional names," she says.
"We want people to love our culture and to understand that we're not trying to take anything away from anybody.
"We just want a bit of recognition and respect for our culture."
Auntie Tracey Howie is a GuriNgai elder and is similarly supportive of the move.
"I think it's a fabulous step forwards towards reconciliation and I think it's a good idea because it then encourages other people to seek their own forms of reconciliation and recognition," Auntie Tracey says.
"Council is seen as a role model among councils, so I'm hoping it will have a run-on effect.
"The traditional naming of an area adds to healing the health and well-being of Aboriginal people who are living in that area or have a traditional connection to that area."
The motion was brought forward by Councillor Janelle McIntosh, who was delighted that it received unanimous support from the other councillors.
"We've got a strong track record in Hornsby of working with our local Aboriginal community … [and] I am proud to have played a role in each of these initiatives," Cr McIntosh says.
"The key element of this motion is that it responds to recent suggestions from our community for the naming of sites and from the recommendations of our Hornsby Aboriginal and Torres Strait Islander Consultative Committee (HATSICC) for Council to consider new or dual naming of existing Council sites."