Hornsby Council is funding new street libraries
Publish date: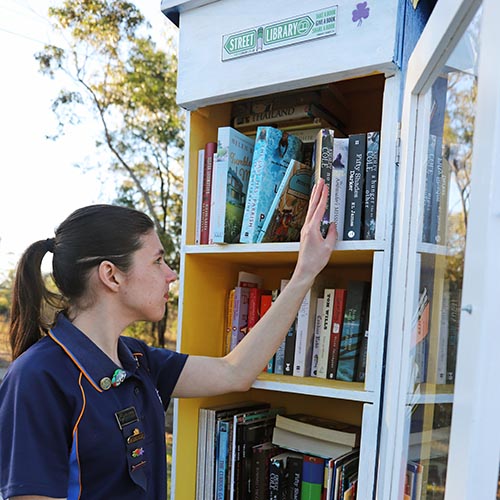 Hornsby Shire Council, in collaboration with Street Library Australia, is giving residents the opportunity to install one of ten free street libraries in their local neighbourhood.
"We love how Hornsby residents have taken to the idea of street libraries, that's why it's important we offer ways for everyone to be involved," Councillor Janelle McIntosh said.
These small wooden book cabinets are a great community run initiative, facilitating a very easy way to exchange books for free.
Council invites applications from local residents and community groups of Hornsby Shire who would like to install and host a street library on property they control, which may be private, or school grounds.
To be considered for a free street library, residents need to register their interest at http://www.hornsby.nsw.gov.au/streetlibrarygrant and answer a few questions, such as why do they want a street library, what will they do with it and who will use it.
"If you've thought about running a street library but didn't know how - here's the perfect way to get started," Councillor McIntosh said.
Applications will be open until Sunday, 30 September 2018.
Caption (R-L): Mayor Philip Ruddock and Cllr Michael Hutchence trying out the Girl Guide street library in Mt Colah.