Have your say on Hornsby Shire's waste management
Publish date: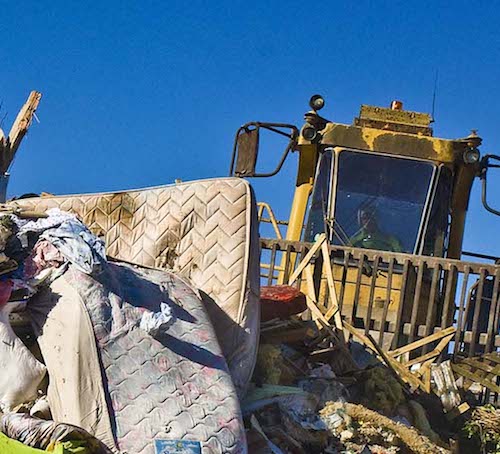 Hornsby Shire Council has placed its draft Waste Matters Strategy on public exhibition and is seeking public comment.
Hornsby Shire Mayor Philip Ruddock is urging all resident to look at the strategy and have their say.
"Waste management is one of the most serious issues facing modern society, something that affects every single one of us," Mayor Ruddock said.
"Everybody needs to be involved in finding the solutions to these pressing problems, which not only threaten us but the generations that will follow."
A key goal of the strategy is to increase the amount of waste diverted from landfill, sending it instead to resource recovery.
The strategy will increase the amount of waste diversion from 44 per cent to 54 per cent.
"Although there is a long way to go, it is a positive step that we are taking to divert more than half of our household waste from going to landfill," Mayor Ruddock said.
"The waste industry is in a massive state of flux at the moment, dealing with a lot of uncertainty, and this strategy is essentially a watching brief.
"We are going to seize the opportunities that are available to us at the moment, while remaining vigilant for ways we can increase our rate of landfill diversion even more."
A highlight of the strategy is the range of community engagement initiatives it outlines, such as programs to help residents in apartments, waste management at special events and reducing single-use plastics, with the goal of empowering the community to reduce the amount of waste produced.
Every year Hornsby Shire generates around 66,000 tonnes of household waste.
This includes 31,600 tonnes of residual waste (red bin), 11,300 tonnes of recycling (yellow bin), 17,000 tonnes of garden organics (green bin), 5,700 tonnes of bulky clean-up waste and 900 tonnes of metals.
Visit wastematters.hornsby.nsw.gov.au to have your say on the draft Waste Matters Strategy and find out more about waste management in Hornsby Shire.