Be prepared for emergencies - especially bushfire season
Publish date: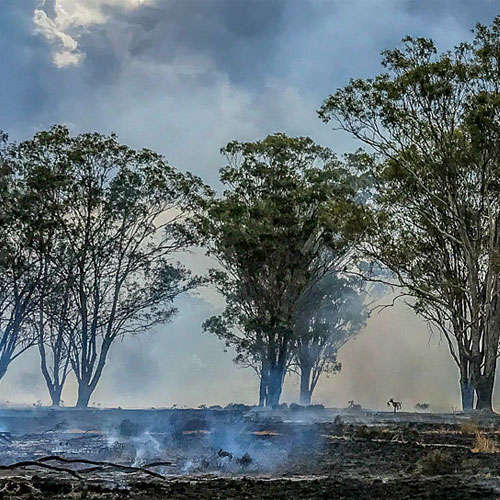 Hornsby Shire Council is urging residents to make sure their emergency plans are up to date, as part of the Red Cross' Emergency Preparedness Week.
Bushfires are high on the list in the Bushland Shire, but people also need to be ready for other emergencies such as flooding, extreme heat, storms and COVID-19 outbreaks.
"If there's one thing 2020 has taught us so far, it's to expect the unexpected," Hornsby Shire Mayor Philip Ruddock said.
"Research has clearly shown that people have a far greater chance of survival if they are properly prepared.
"It's particularly important to be ready for the coming bushfire season, which could be even worse than last year's.
"We were very lucky to escape last summer without any bushfires, but that means much of the fuel is still there in our expansive bushland.
"There are all kinds of steps that can be taken, including very simple actions such as cleaning out your gutters and preparing a plan for if an event occurs."
Visit rfs.nsw.gov.au/plan-and-prepare to find out more about how you can prepare for bushfires.
Visit getprepared.app.link/Hornsby_Council to download the Red Cross Get Prepared app, which will help you access information and tools to complete an emergency plan.