Hornsby Leisure and Learning Centre
Council's community centres are open for public access.
Please see the Terms and Conditions page to review the hirer's responsibilities in response to COVID-19. Please contact the Venue Management Team on 9847 6050 or vmt@hornsby.nsw.gov.au with any enquiries.
25 Edgeworth David Avenue, Hornsby
.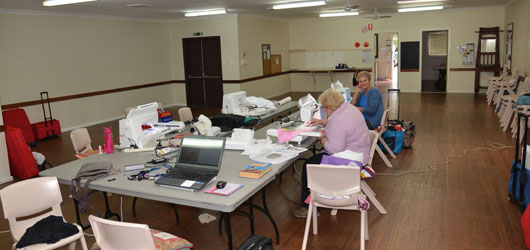 Located at the rear of the historic Willow Park Complex, this facility is only suitable for low-key social functions with limited numbers, such as Seniors groups activities, high teas, children's parties under 10 years of age, small-scale community meetings, meditation and yoga classes. For events not meeting these permissible categories, please explore other suitable options.
---
Please note, due to the location of this Community Centre in a high residential area, it is important to ensure noise levels are kept to a minimum. Therefore, public address systems and amplified music are not permitted to be used as part of casual hire bookings.

;

;

;

;

;

CASS Hornsby Activity Group
Singing, dancing, information session and community participation activities.
When: Wednesday 10am-2.30pm
Contact: Ivan Wong, 9789 4587 info@cass.org.au
Website: www.cass.org.au
Dancing Through Life Studios
Farsi Carers Support Group
Information and support to families and carers of people living with mental problems providing them access to respite and support services available in the community.
When: 3rd Monday of each month, 11.30am-2.30pm
Contact: Behnaz Nesvadarani, 0417 175 155 behnaz.nesvadarani@health.gov.au
Omkaram School of Indian Dance
Bharatanatyam, Mohiniyattam, Kuchipudi classes for both children and adults.
When: Wednesday, 4pm-6pm
Contact: Samya Anish 0434 850 084 omkaramsydney@gmail.com
Focus Connect - Spanish Senior Community Group
Activities for the Spanish community, classes, info sessions, excursions, workshops, dancing, cooking, music, craft, culture and more.
When: Fridays during school term 11am - 1pm
Contact: Jacqueline Lobo, 0491 174 312 jacquelinelobo@focusconnect.org.au
Website: https://www.mdsi.org.au/