Wallarobba Arts and Cultural Centre
Wallarobba Arts and Cultural Centre is the artistic hub of Hornsby Shire. The facility is located in central Hornsby behind Willow Park at 25 Edgeworth David Avenue. The Wallarobba Homestead was built in 1903 and has been transformed by Council with work completed in 2011. Wallarobba Arts and Cultural Centre was the recipient of the 2012 Local Government and Shires Association Places for Arts and Culture: Improved Cultural Facility Award.

Facilities and activities at the centre include a community art studio, a purpose-built printmaking room, art classes, an artists' lounge and a gallery space. The Hornsby Art Society also has an office in the centre.
Exhibit at Wallarobba Arts and Cultural Centre
Are you an artist, artisan or craftsperson and want to share your creative works with the public for display and /or sale? Then consider holding a solo or group exhibition at Wallarobba Arts and Cultural Centre in 2014. Bookings are limited. To register your interest, contact the Arts and Cultural Development Officer, Joanna Joyce on 9847 6893.
New ways to Display at Wallarobba
Wallarobba has expanded its exhibition space by adding a lockable glass display cabinet in the Artists' Lounge. This is available for monthly exhibitions of small and/or fragile works including textiles, fibres, ceramics, glassware, and sculpture. No charges apply until July 2014. To make a booking please contact Michelle Cryer on 9847 6504.

For more information download WACC Exhibition Application Guidelines (PDF 31kb)
Exhibitions
Face and Place
10am-4pm, 5-18 May 2014
Face and Place is a project that will bring together local practicing artists in the Hornsby Shire and the artists from Studio ARTES in a collaborative exhibition featuring portraits, landscapes and streetscapes inspired by local personalities and locales. The exhibition will include a variety of media to allow artists a full range of expression. Artists will be encouraged to respond to 'faces' and 'places' in their environment in a way that speaks to them, thereby broadening and enriching the experience of the viewing public.
For more information visit the Studio ARTES Northside website.


Spark. Cinder. Seed.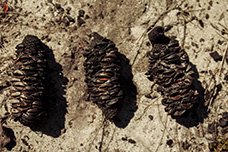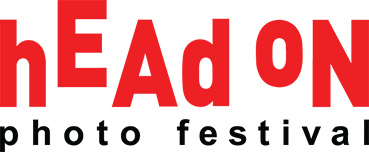 10am-4pm, 20 May - 1 June 2014.

Exhibition opening: 6pm, 23 May 2014. Attendance free, bookings essential. To register click here.

Bushfires are a force of nature, to which the Australian environment and its people have become attune. Seemingly negative in its destructiveness, fire purges the landscape and leaves it charred and barren. But within a short time, this same landscape comes back to life, blanketed with new growth and attracting even greater biodiversity. Bushland communities grow in resilience and capacity. However, like the scorch marks on the blackened trees, the lives of many are scared by their experiences.

Spark. Cinder. Seed. is a photographic exploration of the notion and effect of bushfires on the Bushland Shire's landscape and people. Presented as part of the national Head On Photography Festival, the exhibition is a collaboration between emerging artists, Eliza Kinchington, Aaron Simpson, Natasha Killeen, Alexandra Charles and Hornsby Shire Council.


Returned to Glory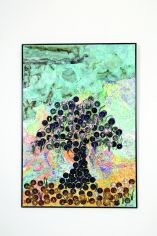 Exhibition open to the public 4 June - 22 June 2014 between 10am and 4pm.

The Hornsby Shire Council "Returned to Glory" Recycled Art Competition and Exhibition celebrates the re-use and recycling of waste in the Hornsby Shire area through art.

Artists are invited to submit work which demonstrates the concept of resource recovery - turning waste into a resource - through the use of recovered waste products and materials.

For more information please contact the Waste Management Services Branch on 9847 4889.


The Elouera Group
Remembering Barbara Coad and recent artworks
Exhibition open to the public 4 August 2014 - 10 August 2014 between 9am and 5pm
This exhibition will feature paintings by current members and sale of works by the late Barbara Coad with proceeds to the Cardiac Intensive Care Unit at Royal North Shore Hospital.

Archive
See previous exhibitions at Wallarobba Arts and Cultural Centre
Workshops and Talks
Hornsby Art Society Demonstration Program
Hornsby Art Society (HAS) demonstration nights are held in the Beatrice Taylor Hall (located behind the Wallarobba homestead). The nights start at 7pm with artist networking, trading tables and refreshments, then a HAS activity update from 7:45pm, followed by the demonstration starting at 8pm, for 60-90mins. Cost: HAS members $3 / visitors $5.
Print Studio
Free Friday Printmakers' Open Studio
The Wallarobba printmaking studio is open for free access each Friday during school terms from 9.30am to 4.30pm. The sessions are suitable for beginners through to experienced printmakers. Local artist John Crawford, a highly accomplished printmaker, runs these sessions. Bookings are required. For more information or to book email wallarobbaprintstudio@gmail.com
Classes
Wallarobba Arts and Cultural Centre is home to several art schools and individual tutors, each offering a variety of art classes. For more information on what's on this term click here (PDF 31kb).
Getting here
Wallarobba Arts and Cultural Centre has limited parking onsite. It is a seven minute walk from Waitara station or ten minute walk from Hornsby Station. Transdev-Shorelink Buses operate the 594H or 575 services from Hornsby Station, which stop directly outside the Centre – ask for Willow Park or corner of Sherbrook Rd and Edgeworth David Ave.
More information
For more information about Wallarobba Arts and Cultural Centre please contact Council's Arts/Cultural Development Officer on 9847 6893 or email arts@hornsby.nsw.gov.au.