Second Hand Saturday
This is your opportunity to promote community spirit while reducing the amount of waste going to landfill.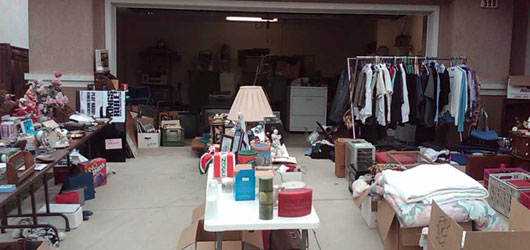 Next Garage Sale
12 Jubilee Street, Wahroonga from 9.00 am - 5.00 pm both Saturday and Sunday 25th and 26th February 2017
Promote your Garage Sale
Simply phone Council's Waste Hotline on 9847 4856 or email waste@hornsby.nsw.gov.au with your name, address, telephone number and proposed garage sale date and time. Registrations must be received by Friday of the week prior to your proposed garage sale.
Did you know?
Australians are the second highest generators of waste in the world. Each person creates an average of 880kg each year.
Second Hand Saturday resources