Fridge Buyback
Fridge Buyback is an energy saving program that gives you cash for your old fridge or upright freezer.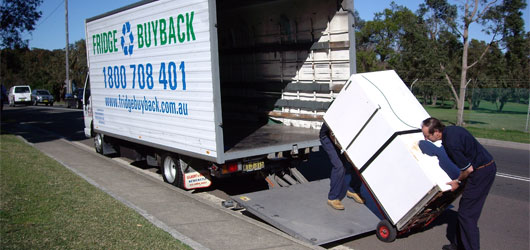 It will also help you save up to $300 a year on your power bill and reduce your impact on the environment.
To receive the cash your fridge must be:
A working second fridge or upright freezer that has been in regular use;
200 litres or more in size.
Professional removalists will collect your fridge and you'll receive a $25 rebate if the removal involves six steps or less. A fee will apply if the property has more than 20 steps.
For more information call 1800 708 401 or visit www.fridgebuyback.com.au.