Community Recycling Centre
A new Community Recycling Centre will be opening in 2017 at Sefton Road, Thornleigh.
Have Your Say
We would like your feedback by completing a short survey about your recycling awareness and habits to help Hornsby Shire Council understand community needs and provide the best service
Hornsby Shire Council is establishing a one-stop-shop for safely disposing of your household problem waste such as paints, gas bottles, light globes, batteries and motor oils.
Please note: Only household quantities will be accepted. 20kg or 20 litre maximum container size.
Household items that will be accepted at the Community Recycling Centre include: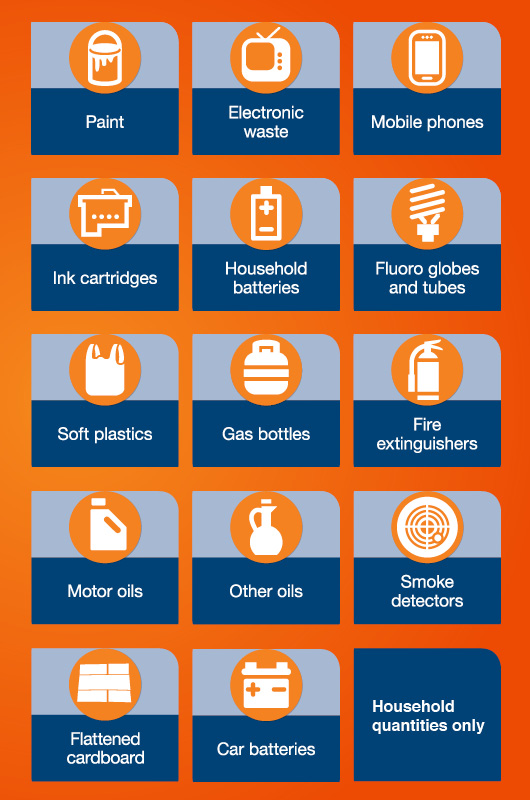 This project was supported by the Environmental Trust as part of the NSW EPA's Waste Less, Recycle More initiative in partnership with Hornsby Shire Council.