Abandoned shopping trolleys
Leaving shopping trolleys outside the grounds of a shopping centre is illegal and you can be fined up to $110.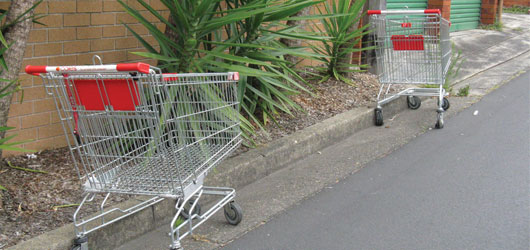 If you see an abandoned trolley visit the Trolley Tracker website or phone 1800 641 497.
For Coles and Kmart trolleys phone 1800 TROLLEY (1800 876 553) or report it on their website.