Frequently asked questions about pets
Answers to the most common questions we receive about pets.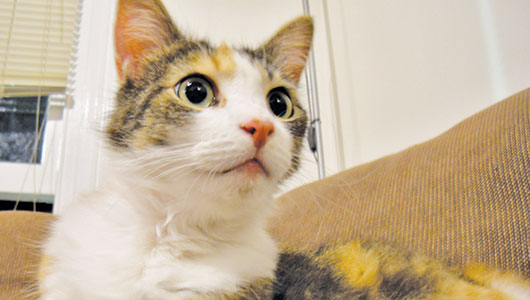 How many pets can I have on a residential premises?
There is no specific limit on the number of pets that can be kept on residential premises provided:
The property is large enough for the animal's needs and they are well looked after.
They are registered and microchipped.
There is no offensive noise and/or smell emanating from the property.
Are cats required by law to be kept indoors at night?
No. However, to protect your cat and the local wildlife it is highly recommended.
Where can I find information on desexing programs or adopting a pet?
There are a number of dogs allowed to roam loose in my street. What can I do about it?
You should call Council on 9847 6666 and an officer will investigate the matter.
I have found a stray dog. What should I do?
Call Council during business hours (Monday to Friday, 8.30am – 5pm) on 9847 6666. We will organise for it to be collected. Outside of Council's business hours you may contact a local veterinarian to check if they will take the dog.
What do I do if I find a 'stray' cat?
Unlike dogs, cats are free to roam and there is no legal requirement for a cat to be secured inside a private property. There is no offence in a cat straying or roaming onto neighbouring properties, therefore in most cases Council does not trap or seize cats. For further information on cats please download the Cat Information Sheet - 64kb.
A dog attacked me (or my dog, cat, etc.) in a public place. What should I do?
You should contact Council's Customer Service Team on 9847 6666 as soon as possible with details of when and where the attack took place. An officer will then contact you and make arrangements to interview you about the incident.