Companion Animals
There are more than 40,000 pets and companion animals in Hornsby Shire. Council aims to protect the rights of these animals and their owners, as well as the rights of other community members.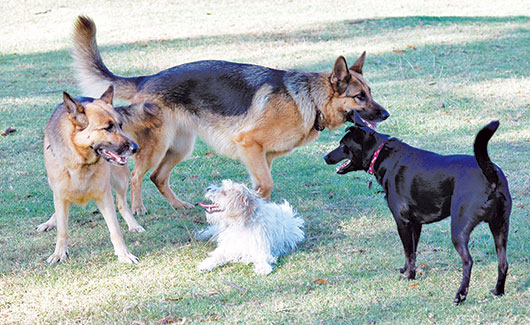 Pet owner responsibilities
For the comfort, safety and health of the community, pet owners have the following responsibilities:
Have your dog or cat registered and micro-chipped.
Update your registration details by contacting Council when you move house or have your pet minded by someone else – even for a short period of time as your pet is more likely to wander away at this time.
When in a public place, ensure your dog is wearing a collar with a tag attached that shows the dog's name and your address or phone number.
When in a public place, ensure your dog is under the control of a competent person by means of an adequate chain, cord or leash.
When in an off-leash area ensure your dog is properly trained and under your effective control.
If your dog defecates in a public place, collect and dispose of it correctly.
Ensure your dog not does not enter prohibited areas such as children's play areas, food preparation and consumption areas, school grounds, childcare centres and wildlife protection areas.