Development Contributions
Council charges a contribution from developers towards the cost of providing local services and facilities that are required because of their development.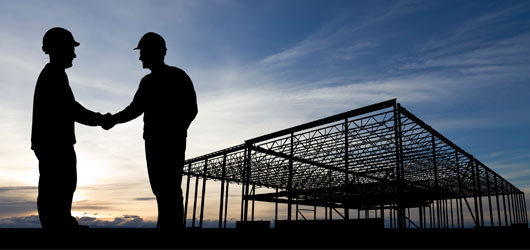 Section 7.11 Development Contributions Plan (formerly Section 94)
The Hornsby Shire Council Section 7.11 Development Contributions Plan 2014 - 2024 came into force on 3 December 2015.
The S7.11 Plan applies to all new residential and commercial development including subdivision, new dwellings, seniors housing (excluding residential care facilities), retail premises, business and office premises.
The Plan applies to residential accommodation which includes attached dwellings, dual occupancies, and secondary dwellings (granny flats).
Section 7.12 Development Contributions Plan (formerly Section 94A)
The S94A Plan applies to additions and alterations to residential development, alterations to commercial development, industrial development, residential care facilities and any other development.
Policy on Planning Agreements
In 2005 the NSW Government changed the laws governing developer contributions, allowing for planning agreements to be entered into.
Hornsby Shire Council has adopted a policy on planning agreements, which allows Council to enter into a voluntary agreement with a developer to make contributions for a public purpose. These contributions may be instead of, or in conjunction with, Section 7.11 development contributions. Any agreement Council proposes to enter into, and the public purposes to be funded or provided, will be exhibited for public comment.
Policy on Planning Agreements - 783kb
Past agreements are listed below:
DA/1480/2014 – 2 Arrionga Place, Hornsby – VPA - $21,945.00 – offset for endangered native vegetation removal
DA/1470/2009 - 39 Hannah Street, Beecroft - VPA - $20,000 - offset for endangered native vegetation removal
DA/567/2010 - 5 Maroota Way, Beecroft - VPA - $9,450 - offset for endangered native vegetation removal
DA/1370/2013 - 26-30 Orara Street and 39 Waitara Avenue, Waitara - VPA - dedication of open space at no cost to Council for future use as a local park - development to realise the theoretical development potential of the open space dedication area (had it remained zoned residential) on the balance of the land that is the subject of the DA
DA/1398/2011 - 12 and 12B Surrey Street, EPPING - VPA - $63,384 - offset for endangered native vegetation removal
Previous Development Contributions Plans
Click here to see previous plans▼
Contributions register
Click here to see records of S94 contributions paid to Council▼