Heritage
Hornsby Shire is lucky to have unique areas of historical and environmental heritage. Protecting these is the responsibility of Council.

Council does this through the identification and listing of heritage items and heritage conservation areas , as well as planning controls that protect them. More than 800 heritage items have been listed and and nine Heritage Conservation Areas (HCA).
Council also recognises outstanding design work that protects and promotes the Shire's heritage through its Heritage Awards.
Find out more with Council's brochure Your Guide to Heritage and the NSW Office of Environment and Heritage brochure Listing Explained - What It Means For You.
If you have any further heritage questions phone Council on 9847 6664.
Heritage Items
Heritage items are individual places or objects of heritage significance. These can include buildings, structures, landscaping, gardens, parks, archaeological relics or Aboriginal sites. There are around 800 heritage items and 70 archaeological sites listed in Hornsby Council.
There are two levels of listing for heritage items within Hornsby Shire:
1. Local heritage items, which have been assessed as significant to the local community.
2. State heritage items, which have been recognised as significant to the whole of NSW as well as to the local community.
Council's Heritage Register contains a brief history and description of each item, as well as a statement of significance, photograph and historical notes where known.
Heritage Conservation Areas
These are areas that are recognised and valued for the collective nature of the buildings and components that contribute to an overall heritage significance that is worth protecting. This may include the historical subdivision pattern, consistency of building style, siting and scale, materials or common age of building stock and landscaping that reflect a particular period or periods in the history and growth of the area.
Hornsby Shire Council lists nine Heritage Conservation Areas. Click on the links below to see a map of each:
Alterations and development
If you would like to alter a heritage item or undertake development in a heritage conservation area, you must refer to Clause 5.10 the Hornsby Local Environment Plan 2013 and Part 9 of the Hornsby Development Control Plan 2013 (PDF 1.7MB). These spell out the heritage provisions and development guidelines.
Development consent from Council is required for alterations, additions and extensions to a heritage item. Repairs and maintenance work do not usually require development consent, as long as no new finishes or materials are introduced as part of the work. Minor work may also be exempt if Council has been notified and believes the work would not adversely affect the heritage significance.
For the recommendation of heritage professionals and consultancy services, refer to the Heritage Consultants Directory on the NSW Office of Environment and Heritage website.
For further information contact Council's Duty Planner on 9847 6664.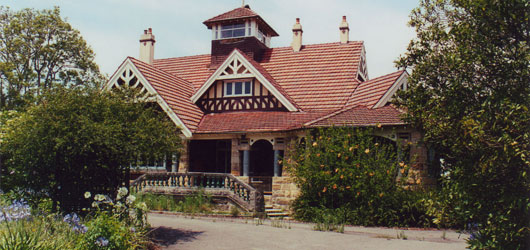 Heritage Advisory Committee
The Hornsby Council Heritage Advisory Committee was appointed in 1993 to help Council manage heritage items and assess development applications within Heritage Conservation Areas.
Members of the committee are volunteers who are guided by the Constitution of the Committee.
Membership of the committee consists of four (4) nominated Councillors, four (4) technical specialists, two (2) community representatives and three (4) officers of Hornsby Council to provide support.
Meetings are held are held four times a year on a quarterly basis (March, June, September and December) and when required.
Matters considered by the committee include:
Judging the annual Heritage Awards;
Endorsement of heritage programming, exhibitions, education, events and promotional material;
Any ceremonies, festivals or promotional events concerning the Shire's heritage;
Heritage Review items;
Projects on Council's Strategic Planning Programme, concerning heritage conservation;
Promotional and educational material, concerning the Shire's heritage;
Historical research and listing information on heritage listed items and conservation areas; and
Development Applications for complex projects with potential major heritage impacts
Aboriginal Heritage
Hornsby Shire Council was the first council in NSW to integrate the management and protection of Aboriginal heritage into its planning processes. In 1996 Council conducted the Hornsby Shire Aboriginal Heritage Study, with the broad objectives to:
identify and assess the Aboriginal heritage of the Shire;
make practical recommendations for conservation and management;
promote Aboriginal heritage within the Shire;
provide advice on management mechanisms for Aboriginal heritage;
provide the opportunity for training and education for Kooris through Land Council funding.
Click here to see the Aboriginal Heritage Study.
Other resources:
Heritage Studies
Council undertakes regular reviews of its heritage listings, conservation areas and heritage-related development controls to reassess the statutory protection and identified heritage values.
The most recent of these was the Heritage Review Stage 5, a review of heritage items and heritage-listed private gardens, which was adopted by Council in November 2013. You can see it here:
Other Resources
Click here to see the other studies and resources: ▼
Hornsby Shire Heritage Study
In 1991 Hornsby Shire Council commissioned a study of the Shire's heritage. The study was undertaken by consultants and was jointly funded and supervised by Council, the Australian Heritage Commission and the NSW Department of Planning.
Heritage Reviews
Heritage Conservation Areas
Other Heritage Studies