Holding events in parks and reserves
To hold an event in a Council Park or Reserve, an application form must be submitted for consideration by Council.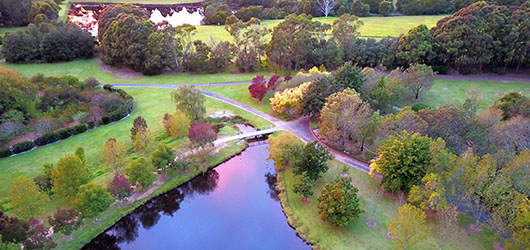 Weddings and other suitable events may be hosted in some of Council's parks and reserves. In particular, the parks below are picturesque and provide a beautiful back drop for events such as a wedding. To book your event at these parks, please go the park's webpage and book online.
Fagan Park - The crown jewel of Hornsby Shire's parks, covering 55 hectares that include a range of attractions for everybody.
Lisgar Gardens - A beautiful hillside garden in the heart of Hornsby that is especially well-known for its range of camellias.
Lilian Fraser Garden - One of Hornsby Shire's most special spots, ideal for picnics, weddings and other events – or a simple stroll to enjoy the beauty.
For all other parks and reserves, please download and fill in the form below.
Event Application Form - 287kb
Fees and Charges for Events on Council's Parks and Reserves - 44kb
If you require further information, please contact the Parks Facilities Officer on (02) 9847 6853 or email hsc@hornsby.nsw.gov.au.