Hornsby Art Prize
An annual award open to artists all over Australia, sponsored by Hornsby Shire Council and delivered in partnership with the Hornsby Art Society.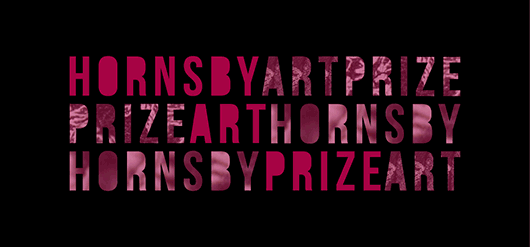 The Hornsby Art Prize is an annual art award and exhibition sponsored by Hornsby Shire Council and delivered in partnership with the Hornsby Art Society. The Prize is open to artists from all over Australia and its goals are:
To encourage artists to aspire to excellence and,
Position the work of Hornsby Shire artists within the wider context of the Australian contemporary art environment
For more information about the Hornsby Art Society visit Facebook.com/hornsbyartsociety
Finalists' Exhibition
17-27 November 2016, 10am-4pm daily
Wallarobba Arts and Cultural Centre
Prizes
In 2016, there are four different entry categories; including Painting, Drawing, Printmaking and 3D works. The major prize is worth $10,000 cash and is sponsored by Hornsby Shire Council. The winning work will be permanently acquired by Hornsby Shire Council.
Hornsby Shire Council also offers the Hornsby Emerging Artist Award as part of the Hornsby Art Prize. This is only open to emerging artists over the age of eighteen who are resident in Hornsby Shire. An emerging artist is roughly defined as an artist who has practised as a professional artist continually for less than five years and wishes to further develop their chosen art form.
The People's Choice Award will be presented to the artist with the most number of in-exhibition submissions and Facebook likes for the artists work.
2016 Prizes
Award
Acquisitive
Prize value
Prize
Hornsby Art Prize
Yes
$10,055

$10,000 cash
$55 Hornsby Art Society Membership

Hornsby Emerging Artist Award
No
$2,555

A supported solo exhibition at Wallarobba Arts and Cultural Centre in 2017 – worth approximately $1500
$500 voucher, The Art Scene West Ryde
$500 voucher, Christies Design Framing
$55 Hornsby Art Society Membership

People's Choice Winner
No
$505

$250 cash
$200 Voucher for Bed and Breakfast at Ibis Thornleigh
$55 Hornsby Art Society Membership

Judges Special Mention
No
$250

$250 Voucher, Christies Design Framing

Judges Special Mention
No
$250

$250 Voucher, Christies Design Framing

Total prize pool worth
$13,615
2016 Panel of Judges
The Hornsby Art Prize is subject to a two part adjudication process, to encourage rigor and objectivity in decision-making
A panel of three visual arts professionals is called to together to adjudicate the prize. Each Judge is sent a copy of the database of submitted artworks (artists personal details are not included on this database), so that they may review the entries and decide on the finalists to be exhibited. Their selections are then compared with the other two Judges' selections. Only works that have been unanimously chosen are included in the exhibition.
Once the exhibition has been hung, the Judges are invited to view the finalists' art works. They view the exhibition separately and then come together to discuss the prize winners. Prizes are awarded based on the unanimous or majority decision of the panel of Judges. Judges are paid an honorary fee in appreciation of their time and expertise.
PANEL
NICK VICKERS has been involved in the Australian art industry for over 30 years when he established his first gallery through UNSW Art & Design in 1984. Throughout Nick's career he has championed the works of emerging artists by establishing a number of galleries through universities and art colleges. He has presented, curated and hosted national and international artists and he has lectured in tertiary, intermediary and secondary institutions.
JACQUELINE SCHULTZE is professional arts administrator, with extensive experience in exhibition, volunteer and facility management. She has an appreciation of the vital role of the arts in the community, having worked for small rural communities and within the larger metropolitan settings. She has served as director of a regional art gallery in NSW, visual arts coordinator for a Melbourne area Council and Creative Programs Director for an arts centre in Canberra. She manages JS Consulting, working with others in the creative industry, providing art project management, research services and curatorial services.
KAREN BALL is a printmaker and printmaking teacher. Her work includes prints and print related assemblages and is held in public and private collections. Karen studied at Meadowbank TAFE and Sydney College of the Arts where she completed Bachelor of Visual Art (hons) and Master of Visual Art. She has written several print-based articles for Imprint magazine (Print Council of Australia). As a result of being awarded The Ursula Hoff Internship she undertook a study of selected prints from the collections of National Gallery of Victoria, Ian Potter Museum and University of Melbourne (Bailleu Library). Karen is a member of Sydney Printmakers (past President) and Open Bite Printmakers (past President).
The Hornsby Art Prize Finalists Exhibition
The Hornsby Art Prize Finalists Exhibition will be held at Wallarobba Arts and Cultural Centre, 25 Edgeworth David Ave, Hornsby from Thursday 17 November through to Sunday 27 November.
The Award and Opening Night will be held on Saturday 19 November 2016 from 6pm. It is free to attend, however registration is essential. To register visit fota.com.au/2016/09/hornsby-art-prize/
Exhibition opening hours
Monday – Sunday, 10am-4pm
Important dates for participating artists

Monday 27 June - Entries open
Sunday 18 September - Entries close
Wednesday 26 October - Artists informed of inclusion in the exhibition, providing two weeks advanced notice to submit works
Friday 11 November - Courier drop off for artworks
Sunday 13 November - Drop off for artworks between 5pm-7pm
Thursday 17 November - Exhibition is open to the public
Sunday 19 November - Exhibition award night, from 6pm
Sunday 27 November - Exhibition closes - bump out 5pm-7pm
Tuesday 29 November - Courier collection
Frequently Asked Questions

For further information about the 2016 Hornsby Art Prize, please check the Frequently Asked Questions, alternatively contact Council's Arts/Cultural Development Officer on 9847 6893.