Art Exhibitions
Hornsby Library has a program of free art exhibitions. Please phone 9847 6813 before attending to make sure the exhibition space is open.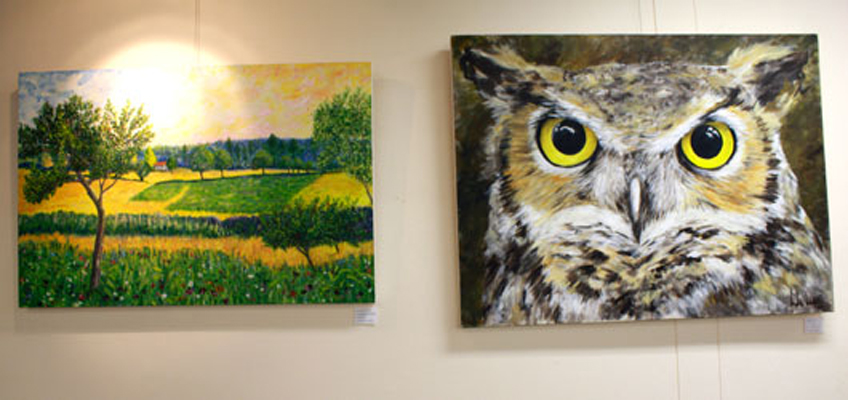 If you are interested in exhibiting your art, further details are available from our Exhibition Space page.

Current Exhibition
Falling Through the Cracks by Paul Sumner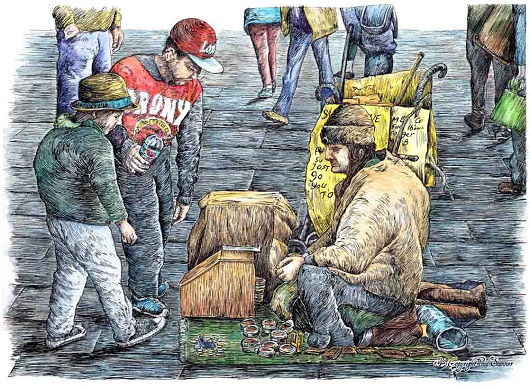 Shoe-shine Man by Paul Sumner (photograph by Paul Sumner)

Paul Sumner is a retired TAFE NSW teacher who spends a considerable amount of time with some of the homeless and semi-homeless people of Sydney, of whom there are unfortunately a great many.
Paul uses his capacity as an artist, illustrator and recorder of events to capture and record the condition of those who find themselves on the fringes, recording for posterity their plight at the beginning of the twenty-first century and furnishing them with the respect they deserve, as human beings and members of our society.

Falling Through the Cracks is on display from Thursday 2 August to Thursday 26 August
---

Upcoming Exhibitions
Once Upon a Time by The Press Gang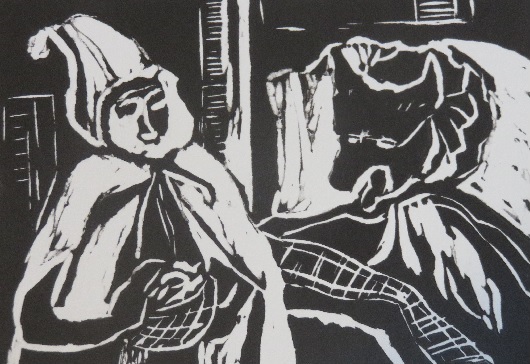 Little Red Riding Hood by Vivian Christensen (photograph by the artist)

The community print studio and group known as The Press Gang commenced in 2011 as an integral part of the Wallarobba Arts and Cultural Centre.
The 2018 group show Once Upon a Time takes up the theme of fairy tales and features works from approximately 15 printmakers.
Inspiration comes from classic writers (such as Hans Christian Andersen and the Brothers Grimm) and modern re-tellers (such as Neil Gaiman and Kate Forsyth) and the print works are based on scenes, characters, references and interpretations of traditional and modern versions of fairy tales. Fairy tales are important stories because they focus primarily on transformation; they have remained in circulation because of the meaningful themes which serve as remedies that can save us from becoming totally consumed in outer life.

Once Upon a Time is on display from Tuesday 28 August to Saturday 22 September